2021 Professional of the Year
NOMINEES
2021 Voting has closed. The winner will be announced Friday, January 21 on this page and the MFN Facebook.
Congrats to all of our 2021 Nominees!
Deb Ann Rosenberg
NASM Master Trainer & Health Coach, PlatinumFit Pro-Integrated Physiologist
White Plains, NY
Submit a Nomination for 2022
Each month, MedFit Professional Magazine selects one professional exemplifying the values of "medical fitness".
We are no longer accepting nominations for 2021, but you can submit your nominations for 2022 Pro of the Year.
Congrats to our 2021 Winners!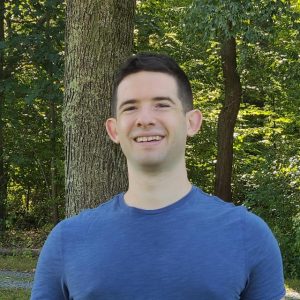 Owner & Head Trainer, GLYDE, LLC
East Brunswick, NJ
Zack realized it was his calling to help others after overcoming preadolescent seizure disorder at age 14. After Zack's mother was put on dialysis and had a successful kidney transplant, he became an Emergency Medical Technician and CPR Instructor with the American Heart Association. Zack's years of healthcare experience resulted in becoming a personal trainer at a hospital-based gym for over 5 years.
Early in his fitness career, Zack ran medical exercise groups for diabetes, post weight loss surgery, Parkinson's, MS, osteoporosis, arthritis, and pre/post joint replacement surgeries. His EMS training helps him pay close attention to detail and quickly recognize medical emergencies to help ensure a safe and effective workout
In 2020, Zack started his own online personal training business, GLYDE LLC. Zack is an NASM certified personal trainer and holds more than 20 specialty certifications and education, including 9 of MedFit Classroom's condition-specific fitness specialist courses!
International Pro of the Year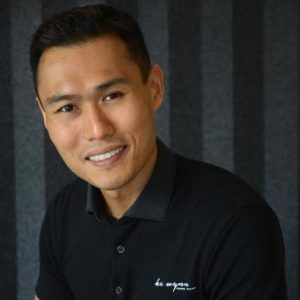 Founder, Ke Wynn Medical Fitness Center
Tanjong Tokong, Penang, Malaysia
Ke Wynn strongly believes in a holistic approach when it comes to health and fitness. He is a strong advocate on eating right and getting enough rest on top of a good exercise. As someone who was once overweight, he aspires to get other people into shape — the right way. The opportunity to change people's life is what drives him forward as a coach and a corrective exercise specialist.
Ke Wynn is an author and an international award-winning corrective exercise specialist. He currently owns and operates a private Medical Fitness Center in Penang. Apart from coaching, he also conducts workshops and actively contributes articles related to corrective exercise, fitness & health to online media and local magazines.
Ke Wynn is an ACE certified personal trainer and has completed numerous specialty courses, including in Parkinson's Disease, Cancer, Orthopedic Exercise and Exercise is Medicine.
Congrats to our 1st Runner Up!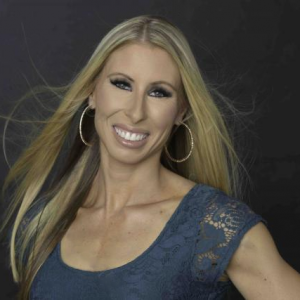 Owner & Master Trainer, Every BODY's Fit
Oceanside, CA
Megan Johnson McCullough holds an M.A. in Physical Education and Health Science, and is currently a candidate for her Doctorate in Health and Human Performance. She is an NASM Master Trainer, Fitness Nutrition Specialist, Senior Fitness Specialist, Corrective Exercise Specialist, Drug and Alcohol Recovery Fitness Specialist and certified Group Exercise Instructor. Megan is also a professional natural bodybuilder, published author of 5 books, fitness model and wellness coach.