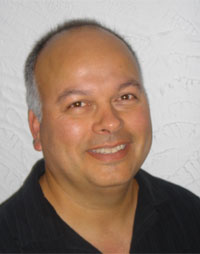 Jay Del Vecchio started his collegiate higher learning work while attending Temple University for 2 years and then finishing up at Old Dominion. In 1983, Jay established his own health and fitness center in Virginia Beach, Virginia. Jay has played professional volleyball and been certified internationally while coaching collegiately. To date, the US Beach Flag Football Association is his passion for getting people active while competing at all ages on US beaches.
In 1993, he became the founder of World Instructor Training Schools (W.I.T.S.) and has been an advocate for establishing national standards for the health and fitness training industry. As an award winning club manager and trainer for Holiday Health and Fitness in 1980, now known as Bally's, Jay's primary frustration was the incompetence of most professional trainers, which tarnished the image of the industry as a whole and put many unassuming clients at risk with written only exam criteria. Over the last 4 years, he has rallied employers, trainers and education groups to a PT Summit each year to set up a coalition for industry improvement.  This transparent process is only the beginning to help the fitness professionals attain health occupation status.
As CEO of W.I.T.S. since 1993, Del Vecchio aspired to bring credibility to his company and to the fitness training industry nationwide.  His innovative certification requires written & practical skill competency exams along with an internship to get certified. These are indeed new industry standards. The curriculum has been approved by The American Council of Education for college credits, The International Association of Continuing Education, The American Occupational Therapists Association and Board of Certification for athletic trainers. The company maintains its leadership role within the industry by participating in numerous nationwide organizations.
The class is taught within 1100 universities, colleges, community colleges and technical schools across the country. W.I.T.S. certifies thousands of students and fitness professionals every year and is an intricate employer providing partner with Bally's Total Fitness, LA Fitness, Gold's Gym, 24 Hour Clubs and many more facilities across the US.
Learn more about W.I.T.S. and Jay at their website.