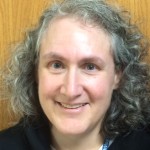 Alice's vast knowledge of orthopedics and sports medicine includes stints as the Physical Therapist for the NHL's San Jose Sharks and as an Athletic Trainer in the U.S. Olympic Committee's Sports Medicine program. A native of Buffalo, NY, and daughter of a famous sports broadcaster, Alice's passion for sports and the sport-medicine dynamic was sparked as a child during the games she regularly attended for the NHL's Buffalo Sabres, the Buffalo Bills, and the then-NBA Buffalo Braves.
Much has changed in the 40 years since hockey, football and basketball players complained of "a bum ankle or knee." And, in the quest to remain on the cutting edge of the physical therapy's ever-evolving techniques and ideologies, Alice has attended more than 150 continuing education courses during her 26 years as a Physical Therapist. She regularly attends seminars and is presently progressing through The Barral Institute's Visceral Manipulation and Neural Manipulation curriculums.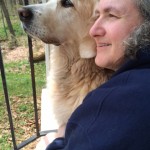 With her own experience coupled with a commitment to advanced education, Alice's goal is to target the needs of the "whole" patient. To accomplish this, she provides her clients with accurate advanced care, focusing on safe and optimal return to normal function or sport. No matter the complexity of the injury or the status of the patient, Alice addresses both acute and chronic conditions, utilizing the latest in neuroscience education and neurophysiology of pain to implement useful treatment plans.
Since sometime early in 2007, Alice's interest has grown in applying her manual therapy skills on golfers, be they beginners or PGA Tour pros. Watching golfers return from injury to the sport which they enjoy after she's offered her specialized manual techniques is what's truly rewarding to Alice. As a proponent of injury prevention, Alice is a staunch advocate of educating patients and empowering them through valuable and necessary self-care.