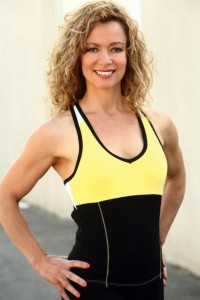 Deena Russo is an AFAA/NASM, certified personal fitness group exercise trainer with over two decades of experience in the New York and Los Angeles areas. Her other specialties include an ACE and AFPA certification as a multiple sclerosis fitness and wellness specialist as well as a Spinning certification for cycling classes to music. Deena is very passionate about her work and really enjoys motivating people to achieve stronger, leaner bodies, calmer minds and greater self- confidence. She works with all aspects of a balanced life. For a stronger and more sculpted body Deena combines core training, weights, Stability ball, TRX, yoga postures, mat pilates and cardio vascular activities. This combined with proper eating will promote safe, effective weight loss. For a calm mind she include breathing techniques, stretching and relaxation techniques to eliminate stress.
Each program is designed individually and addresses what areas need the most improvement. Rehabilitative exercises are used with bands and foam rollers. Deena works directly with doctors and therapists to make sure to focus on what is out of balance and needs strengthening.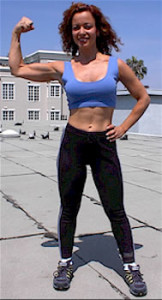 Her range of clientele is very diverse and includes men and women and children of all ages and fitness levels. Deena has had a lot of experience and success with prenatal and postnatal women and with seniors. These programs incorporate the special needs involved and are always done in the safest and most effective way.
Deena believes in making exercise a good experience and enjoys changing up the workouts and keeping it always challenging and fun. She believes in the power of humor and keeping a positive mindset with her clients and that makes it a good experience for all. She loves nature and works with her clients outdoors, at the beach as well as in gyms, and travel to homes when requested. Mothers love it when she incorporates their babies into the work out sessions and it eliminates the need for a sitter. It's fun to watch the bonding between mother and child when they move together and the smiles are priceless.
Deena takes pride in being a trainer with integrity and wisdom and always gives careful, personal attention to each person she has the privilege to work with.
Whatever your fitness goals are, she most certainly can give you the strong body you are looking for… for life!
For more information, visit Deena's website, strongbodyforlife.com