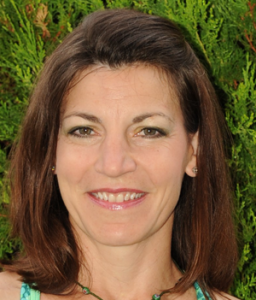 Gina's path toward fitness branched naturally from her highly energetic interactions with her 9 older siblings.  There was scarcely a moment of inactivity in Gina's youth.  Her passion for movement led her to pursue a Bachelor of Science in Kinesiology from Indiana University, which she completed in 1996.  From there, she blazed a trail to Colorado, where she has spent the last 20 years pursuing her career in fitness as a NASM Certified Personal Trainer and Corrective Exercise Specialist, yoga teacher, and group exercise instructor.  Later, she served as Director of Fitness for 2 different Colorado parks and recreation departments.  She wrote the Power of Pregnancy Pre and Postnatal Education program for fitness professionals in 2015.
In 2016, she brought Power of Pregnancy to the employee wellness marketplace, beginning with the largest school district in Colorado.  With funding support from Kaiser Permanente, she is able to teach Power of Pregnancy to district staff members completely free of charge.  Gina envisions continuing to build partnerships to expand the Power of Pregnancy to become a nationwide insurance funded wellness support for ALL pregnant women.
Gina has 3 children, and she became more deeply enamored with pregnancy and giving birth with the birth of each child.  She experienced a grace and power in birth that changed her life as a woman, and she endeavors to empower women to experience pregnancy as a fluid and powerful time in life.
Pregnant women who prioritize self-care bring healthier babies into the world, thus improving the long term health outcomes for mother and baby.  Power of Pregnancy strives to transform the health of our nation one baby at a time.
Learn more about Power of Pregnancy, powerofpreg.com