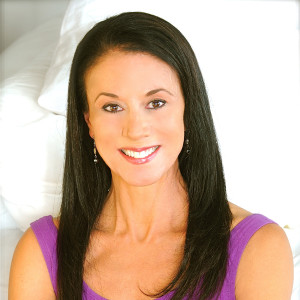 With a childhood passion for dance, Ms. Stolove has been devoted to teaching dance and fitness for more than thirty years. A Cum Laude graduate of the University of Michigan, her dance and exercise training skills have been enriched by her Master's Degree education in Counseling Psychology.
The Chair Dancing® Fitness concept was born, when a fractured foot forced Ms. Stolove to conduct her dance and aerobic classes from a chair. Creativity born of necessity, resulted in her developing unique seated fitness programs combining the pleasure of exercise, dance, and music. While she "sat down" to bring exercise to meet the needs of anyone wanting to embrace exercise, a whole industry took notice.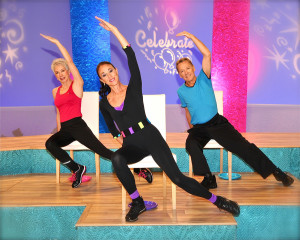 Chair Dancing® Fitness provides convenient and effective fitness routines done while comfortably seated. An alternative to high impact aerobics and gym workouts, Chair Dancing® improves muscle tone, flexibility and cardiovascular endurance. These medically sound programs are a new fitness option for active people or those whose physical condition, restricted mobility or age limit their participation in conventional forms of exercise.
Prominent health care facilities, including Kaiser Permanente Medical Centers, Eisenhower Medical Center, Scripps Clinic and The Mayo Clinic, offer this fitness alternative. The Chair Dancing® videos received a "Best Buy" award by Consumer Digest.
Chair Dancing® Fitness has been featured nationally on Today on NBC, CBS This Morning, Barbara Walters' The View, Crook & Chase, Howie Mandel, and on News programs around the country. Ms. Stolove's creation has been acclaimed in publications including The Los Angeles Times, The Washington Post, The Wall Street Journal, The Chicago Tribune, The Miami Herald, The Seattle Times, The San Francisco Chronicle, The Union Tribune Newspapers, Good Housekeeping, Redbook, Mature Outlook, Weight Watcher's, and Parade Magazines. Her nationwide exposure increased when in 2007 until 2015 she became a guest fitness expert and began selling her product line on QVC.
Learn more about Chair Dancing® Fitness, chairdancing.com