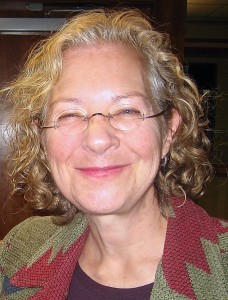 At the age of eighteen, during her first year at college, Riva was diagnosed with type 1 diabetes. It would be ten years before glucose meters were available to check your blood sugar.
Today Riva is a thought leader, health coach, writer and educator showcasing the emotional side of diabetes. She has won the prestigious International Diabetes Federation (IDF) Lecture Award and recognition for her blog, DiabetesStories. Sharecare Now named Riva the "sixth most influential diabetes advocate online." Riva has written hundreds of articles and writes for The Huffington Post.
Riva began her advocacy work in 2004 interviewing people with diabetes. That led her to a profound realization. Contrary to popular belief, people with diabetes can do more than cope, they can flourish.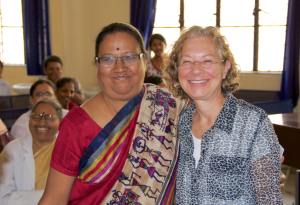 Her work since fosters this idea. Riva lectures and facilitates workshops to help people with diabetes live an exceptional life, not despite having diabetes but because of it. She is also sharing a Flourishing Treatment Approach (FTA) with health professionals. She introduced the FTA at the American Association of Diabetes Educators national conference. She has since shared it working with professionals and patients of the Pascua Yaqui Tribe. Also, with practitioners in Bangalore, Sydney, Singapore and The Netherlands.
Riva consults with pharmaceutical companies and diabetes organizations and is often a keynote speaker. Riva was resident diabetes patient and behavioral expert for QuantiaMD's medical community. And, she has crossed the U.S. as an A1C Champion peer-mentor since 2006.
Riva has written three books: Diabetes Do's & How-To's, 50 Diabetes Myths That Can Ruin Your Life and the 50 Diabetes Truths That Can Save It and The ABCs Of Loving Yourself With Diabetes. She also tells her inspiring story in, My Sweet Life: Successful Women With Diabetes. Currently she is working on a book to share the Flourishing Treatment Approach and its tools.
When not traveling, Riva lives in charming Brooklyn with her charming Dutch husband. She donates part of the proceeds from The ABCs Of Loving Yourself With Diabetes to diabetes organizations. And she is proud of having applied for her Joslin Type 1 diabetes 50-year medal only seven years away.
---
WATCH – Diabetes Hero Torchbearer: Riva Greenberg
[youtube id="DYRpURH8SqM" title="Diabetes Hero Torchebearer: Riva Greenberg"]