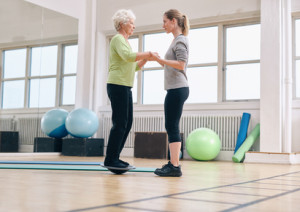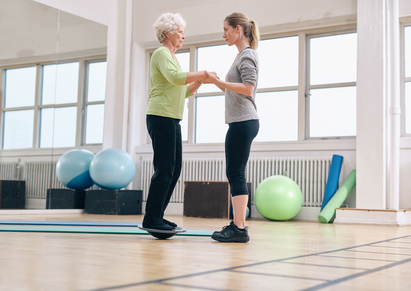 A client arrives at your practice interested in learning more about how to get started with your medical fitness program. In sitting down with them to conduct your motivational interview and detail the benefits of your program, you discover that they are mentally, emotionally, intellectually, and socially ready to move forward. However, there are financial challenges that prevent them from paying for your services in full.  It's a tough situation to be in because you truly want to help this individual, yet you have discounted your services more times than you would like to admit and frankly, you've gotten to the point where you want to get paid based on the value that you provide for your clients. Trust me… I get it.
Here are three options to getting paid what you're worth:
Option 1: Payment Plans
An immediate solution without discounting your service rates is to offer payment plans. This simple solution is almost always welcomed by clients. The easiest application is to divide the payments by the total number of weeks/months of the total program. This method doesn't require a bank or credit score check and works out for everyone involved. For example, a 12-Week Medical Fitness Program valued at $3,000 can be "financed" by providing two ($1,500) or three ($1,000 ) payment/month options.
Option 2: Spending Accounts
Your medical fitness services may be eligible for the treatment of a medical condition with a Letter of Medical Necessity (LMN) with a flexible spending account (FSA), health savings account (HSA) or a health reimbursement arrangement (HRA).
In this case, the primary care physician must recommend your medical fitness services for a variety of purposes, such as diabetes management or extreme obesity. If the physician believes that this could have a positive benefit for the treatment of a medical condition, an LMN is necessary for reimbursement through a consumer-directed healthcare account.
An LMN must outline how the account holder's medical condition necessitates medical fitness, how the treatment will be used to alleviate the issue and how long the treatment will last. If the treatment plan exceeds the current plan year, another LMN will have to be provided to the benefits administrator to cover the duration of the treatment.
Option 3: Interest-Free Financing
If either of the two previous options I've mentioned does not pan out, there's what I call the "golden parachute" option of Advance Care. Advance Care provides both you (the provider) and the client, the most cost-effective way to finance elective medical procedures. I've worked closely with Advance Care since 2018 and have experienced the following benefits:
100% Payout (there is no discount to your service rates as a provider)
No Contracts or Program Fees (Totally Free for Providers)
0% Financing for our clients (Up to 14 months)
No Late Fees or Pre-Pay Penalties for clients
Very High Approval Rate (Discover & Capital One Stakeholders)
Having an option like Advance Care has allowed us to get paid 100% of what we're worth by not discounting our service fees and providing a high approval rate. This enables you to grow your business and at the same time improve the margins on transactions that require financing. It's estimated that 70% of clients seeking alternative methods of healthcare will require financing. Offering affordable options allow you to create a competitive advantage, expand your client base and maximize your profit margins.
Advance Care is a great service for healthcare providers. To enroll simply complete the Provider Enrollment form, advancecarecard.com/for-providers. Once completed, they will contact you to answer any additional questions and get you started.
---
David Rachal III is the founder and CEO of HEALTH-E-FIT, a medical fitness-based facility in Chester, VA, where he's created a scalable system that engages, educates, and empowers physicians and medical fitness providers to work together. His facility uses exercise and nutrition as medicine making prevention, treatment, and long-term management accessible for all. David's contributions to the fitness industry also include training hundreds of private clients to success and educating over 1,000 trainers in the past eight years as a Fitness Presenter and Certification Specialist with nationally-recognized organizations. David holds an MBA with a focus in Healthcare Management. He holds many specialty training certifications, including the ACSM 'Exercise is Medicine' credential, the FMS Functional Movement Specialist, and NSCA Tactical Strength and Conditioning Facilitator.