Year after year, the IHRSA Trend Report continues to state that there will be an increase of trillions of spending cost in healthcare spending, with aging Baby Boomers contributing heavily to the total over the next decade. At least 50% of adults between 50-64 years of age live with at least one chronic condition. More than 44% of US consumers take at least one prescription medication daily, and the 50+ age group accounts for nearly 3/4 of spending on prescription drugs. The most commonly prescribed drugs for 40- to 60-year-old adults are for high cholesterol, gastrointestinal disorders, diabetes and hypertension.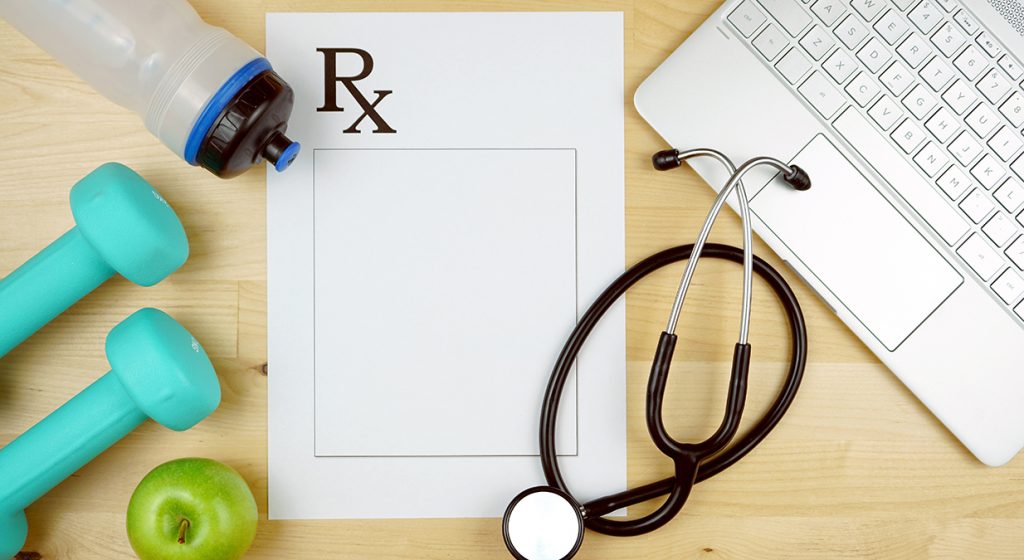 As more individuals who actively participate in the US healthcare system seek solutions, the more we need to do for positioning our programs and facilities to address their non-traditional needs. As with any other business, we must change, modify and refocus our service delivery system as our client profile and the associated service needs change.
In April 2017, I made the decision to solely focus on developing a Medical Fitness Service to champion the Exercise is Medicine® (EIM) initiative through HEALTHEFIT. Despite being created in 2007, EIM remains an untapped service that has not only been ignored by fitness professionals but also by healthcare as well. Exercise is Medicine®, a global health initiative managed by the American College of Sports Medicine (ACSM), encourages primary care physicians and other health care providers to include physical activity when designing treatment plans and to refer patients to evidence-based exercise programs and qualified exercise professionals, especially those with the Exercise is Medicine credential.
In reviewing the multiple areas that we could contribute positive health outcomes, we decided to focus on the following:
1. Orthopedic Pathology
Acute Low Back Pain, Low Back Pain and Sciatica, Shoulder Impingement Syndrome, Rotator Cuff Pathology, Hip Replacement, Full Knee Replacement, ACL, Meniscus Pathology, Patella-Femoral Syndrome, Osteoporosis
2. Cardiovascular Disease
Hypertension, Coronary Artery Disease, Peripheral Vascular Disease, Alular Heart Disease
3. Pulmonary Disease
Chronic Obstructive Pulmonary Disease [COPD], Asthma, Bronchitis, Emphysema
4. Metabolic Disease
Diabetes Mellitus, Obesity, Blood Lipid Disorders
HEALTHEFIT's medical fitness services incorporate a Triangle Treatment Protocol® including: EIM, DNA based nutrition, and Behavioral Medicine. Depending on an individual's employer benefits plans and/or health insurance, either all or part of these medically directed services can potentially be reimbursable. Creditability is very important to the medical industry therefore we had to ensure that we differentiate our staff from the everyday personal trainer.
While credentials are indeed important, the ability to translate this knowledge into patient specific program design and treatment progression processes is the real professional test. Our medical fitness providers are fitness professionals who have a comprehensive knowledge of special populations. I have been able to create a new professional that is gaining the trust of physicians and health insurance. Our recruiting, orientation, and onboarding process has been the difference in separating HEALTHEFIT from other programs and gaining acceptance with Virginia Premier as their exclusive in-network medical fitness provider and out-of-network
status with Anthem and Cigna.
Want to learn more? Join David for his upcoming MedFit webinar on this topic:

---
David Rachal III is the founder and CEO of HEALTH-E-FIT, a medical fitness based facility in Chester, VA, where he's created a scalable system that engages, educates, and empowers physicians and medical fitness providers to work together. His facility uses exercise and nutrition as medicine making prevention, treatment, and long-term management accessible for all. David's contributions to the fitness industry also include training hundreds of private clients to success and educating over 1,000 trainers in the past eight years as a Fitness Presenter and Certification Specialist with nationally recognized organizations. David holds an MBA with a focus in Healthcare Management. He holds many specialty training certifications, including the ACSM 'Exercise is Medicine' credential, the FMS Functional Movement Specialist, and NSCA Tactical Strength and Conditioning Facilitator.