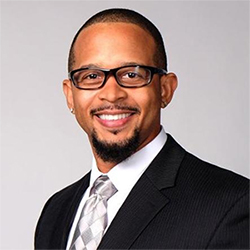 Name: David Rachal III
Location: Richmond, VA Metropolitan Area
Website: www.healthefit.com
Occupation: CEO/Chief Medical Fitness Officer
How do you or your business help those with chronic disease, medical conditions, pre & postnatal care, or the aging population?
I have created a Triangle Treatment Protocol that incorporates a proprietary exercise system that I created, along with DNA based nutrition application and behavioral medicine to treat those with chronic illness. We specialize in treating individuals with Type 2 Diabetes, Hypertension, Dyslipidemia, and Obesity.
What makes you different from all the other fitness professionals out there?
We have become an exclusive in-network provider with Virginia Premier and widely accepted Out of Network
provider with several health insurance companies including United Healthcare, Cigna and Anthem Healthkeepers. Our Medical Fitness services are currently being prescribed by doctors/nurse practitioners and covered by health insurance. As far as we know… we are the first across the nation to serve as an In-Network Provider for Medical Fitness Services.
What is one piece of advice that you would give other fitness professionals about working with special populations or those who need pre-& postnatal care?
Always use evidence-based research and chart an individual's progress to strengthen your application of services for clients/patients in the most efficient time frame possible.
What is one of your favorite memories involving working with someone who has a health challenge or disability?
I had a patient who shortly after being diagnosed with dyslipidemia came to me in an attempt to avoid taking medication. At the age of 59, she decided that exercise and nutrition would be her medicine and followed my medical fitness program for three months. Within that timeframe, her HDL levels increased by 30 pts. Her cardiologist couldn't wrap his head around it and proceeded to become her biggest fan and ambassador for medical fitness.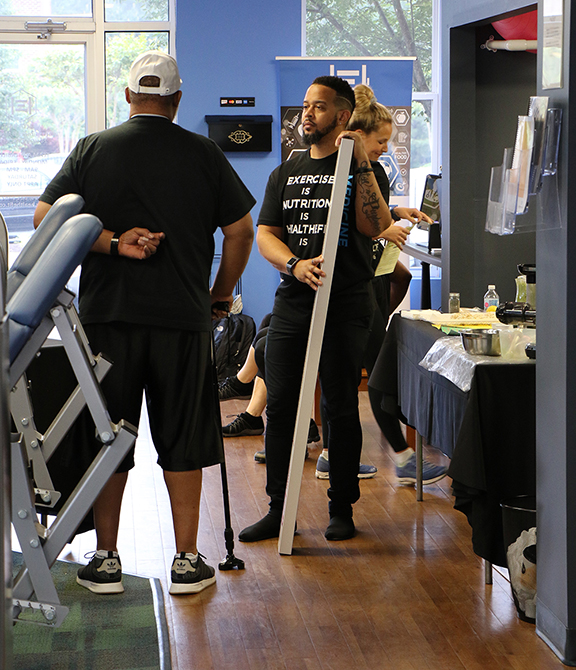 What would you like to see change, develop or emerge in the future of healthcare and the fitness industry? And, what are you doing to make this happen?
I would like the gap between healthcare and fitness to close through a unified Healthcare Continuum Initiative. Our nation is at a point where the using of medical fitness as medicine is undeniable. First and foremost, medical fitness professionals need to establish evidence-based, standard operating procedures and charting methods to substantiate our position within healthcare while delivering positive health outcomes. Concurrently, doctor's need to be educated on what it and how it benefits their value-based healthcare strategy for patients and improve reimbursement rates. Lastly, health insurance companies should implement a cover/reimburse policy for the medical necessity of medical fitness as an optional treatment service for patients diagnosed with chronic illness.
What are we doing…? We have initiated a healthcare continuum here in the Richmond metropolitan area. Patients referred to us are typically discharged within 3-6 months. Our Triangle Treatment Protocol is 100% evidence-based, we utilize a fully integrated electronic health record system for charting, and we diligently engage, educate, and empower physicians and nurse practitioners to refer patients to us while producing consistent positive health outcomes. Once our medical fitness patients are discharged we direct them to a local gym/health club partner to continue as a client or active member.
Are you involved in any community activities, and if so, what?
I am the Community Outreach Committee Chair for American Diabetes Association – Central Virginia. I actively promote diabetes education through workshops, health fairs, and walk/runs.
What is your favorite activity or class to participate in?
I'm a huge fan of StrongFirst kettlebell training. The metabolic, cardiovascular and pulmonary benefits the hard-style are outstanding when done correctly.
What is your favorite fitness, inspirational or motivational quote?
"Before you heal someone, ask them if they're willing to give up the things that made them sick." A gender neutral version of a Hippocrates original quote.
Anything else you want us to know about you or your business?
My vision for HEALTHEFIT is to be as prevalent as a CVS/Walgreens in neighborhoods, while becoming a trusted healthcare partner and establishing stable careers for fitness professionals. I believe the time is now that we cooperate versus compete — to change the status quo of healthcare. Together Everyone Achieves More…TEAM.