As more healthcare companies see the benefits, it presents a huge opportunity for qualified medical fitness practitioners.
Studies have shown that the number of physicians making house calls is increasing. One of the reasons house calls might be back on the rise is because the senior population of the U.S. is growing at a rapid pace. Years ago, most physicians would make house calls for their patients. They would come directly to their patients' homes to provide them with care. But over the course of the last 50 years, the development of hospitals has brought about a decline in house calls.
The number of house call physicians could potentially spike in the years to come due to a variety of factors. Let's look at why medical fitness practitioners might want to start making house calls, too.
The Aging Population in the United States Is Growing Quickly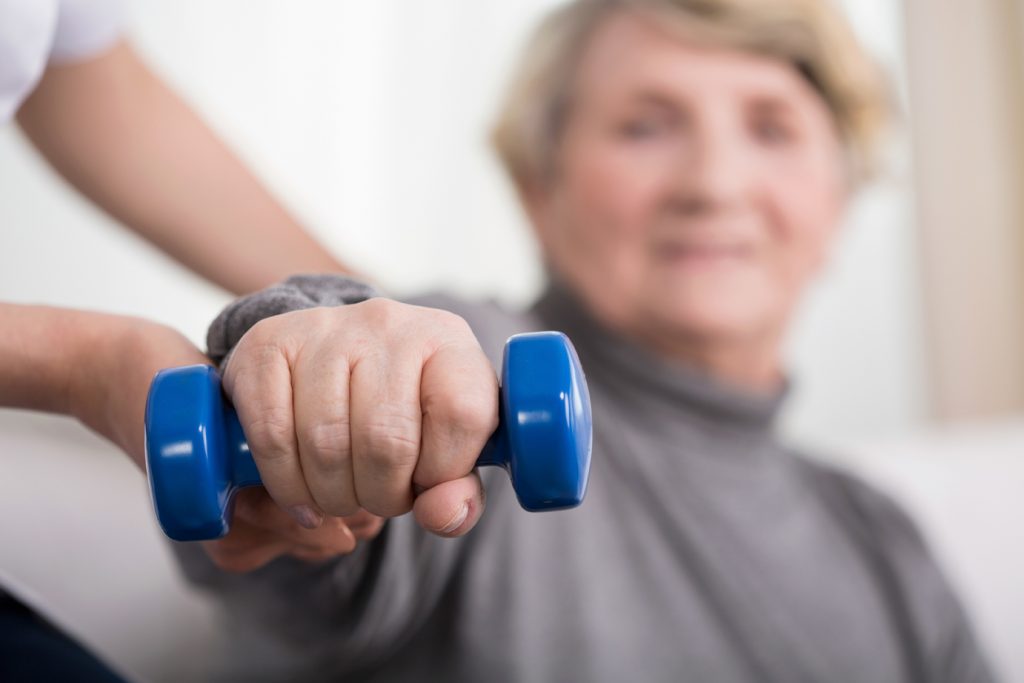 People who are 65 years old and above are going to make up 20% of the U.S. population by the time 2030 rolls around. About a decade after that, this population is expected to double and consist of more than 70 million people. This means there will be more seniors living throughout the U.S. than ever before. Many individuals will be able to make their way to physicians' offices to get treatment, but many others will be home-bound or confined to assisted living facilities. As a result, there will be a need for mobile healthcare providers that provide medical care at a patient's home.
In anticipating about 2/3 of this aging population to address chronic conditions, they'll need access to medical attention early and often. Mobile healthcare providers that make house calls may be the only ones equipped to provide it.
Transportation and Mobility Issues Can Prevent Patients from Making Appointments
There are all sorts of chronic conditions that people are afflicted with these days. Some of these conditions include:
Metabolic diseases
Cancer
Cardiovascular disease
Pulmonary disease
And more
Some people afflicted with these chronic conditions can make their way to and from a medical facility for the treatment they need without help. However, many have limited mobility and need transport to and from a facility or a physician or other healthcare providers who can come to them. Without home healthcare, the chronic conditions afflicting individuals can deteriorate and force extended and expensive hospital admissions down the line.
Insurance Companies Are Offering Better Reimbursement for House Calls
While there haven't been many house call physicians working in recent years, the recent COVID-19 pandemic has demonstrated the need for not only telemedicine, but also the resurgence of house calls. Healthcare has embraced the value as they're able to operate with lower overhead costs and are approving medical treatment for patients who request house calls. Medicare, for some reason, seems to have indicated an inclination to approve more patients who request house calls.
As more healthcare companies see the benefits of house calls, it could present a huge opportunity for qualified medical fitness practitioners.
People Embrace the Convenience and Safety That Comes Along with House Calls
With the current COVID-19 pandemic in full effect, we live in a time when convenience and safety are two huge factors driving decisions. Society has become so accustomed to instant information, feedback, entertainment and more, that we've grown impatient with waiting — for new movies, a meal, and especially for health check-ups and medical appointments. While we want instant access to doctors and other healthcare providers, we also want more time with them to have in-depth conversations that address all of our health and wellness concerns.
Even for middle-aged patients who are relatively healthy and proactively managing chronic conditions, a house call from a medical fitness practitioner is convenient. Especially when they have a little one not feeling well, the last thing they can do is leave their home to drive — or take public transit — to an appointment. They want to keep their child tucked under a blanket on their couch and engage in their medical fitness therapy appointment with you.
As more and more healthcare providers provide house calls for those in need, you can expect to see more people — young and old — open to this model of care.
This article was featured in the summer 2020 issue of MedFit Professional Magazine. Click to read the latest issue and get your free subscription.

---
David Rachal, III is our 2019 MedFit Pro of the Year. His lifetime commitment to engage, educate and empower individuals to achieve optimal health has led to the success of hundreds of private clients benefiting from his use of exercise as medicine. His vast subject matter expertise in healthcare and fitness has allowed him to serve as a sought-out fitness presenter/speaker to developing programs that are used to educate and train military personnel at Quantico and the U.S. Air Force Academy.