We are a national team of educated and devoted health and fitness professionals. We specialize in caring for, treating, and preventing chronic illness. We are dedicated to helping improve the quality of life of those suffering from respiratory disease and their caregivers. We are passionate about enhancing awareness, and sharing the best resources with those with respiratory disease.
Respiratory Disease in the U.S.
24 million Americans report that they have been diagnosed with COPD.
COPD, was the third leading cause of death in the United States in 2011.
18.9 million Adults and 7.1 million children have asthma.
30,000 Children and adults have Cystic Fibrosis.
Sources: http://www.copdfoundation.org/What-is-COPD/COPD-Facts/Statistics.aspx; http://www.cdc.gov/nchs/fastats/asthma.htm
Medical & Health Organization Resources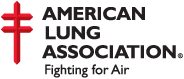 The American Lung Association is the oldest voluntary health organization, founded in 1904.  In 1907,  the organization launched the Christmas Seals® Campaign that has become an enduring symbol of the power of volunteers to fight illness.  Over the years, they've expanded their fight, targeting other threats to lung health, and taking the new name the American Lung Association, guardian of everyone's right to healthy lungs and clean air. American Lung Association


The COPD Foundation was established in 2004 to undertake initiatives that result in expanded services for COPD and improve the lives of individuals affected by COPD. The Foundation's activities focus on achieving these results through research, education and advocacy programs that will lead to prevention, and someday, a cure for this disease.
COPD Foundation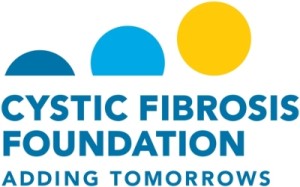 The Cystic Fibrosis Foundation is the world's leader in the search for a cure for cystic fibrosis. We fund more CF research than any other organization, and nearly every CF drug available today was made possible because of Foundation support.  Based in Bethesda, Md., the Foundation funds and accredits a national care center network that has been recognized by the National Institutes of Health as a model of care for a chronic disease. Cystic Fibrosis Foundation