We are a national team of educated and devoted health and fitness professionals. We specialize in caring for, treating, and preventing chronic illness. We are dedicated to helping improve the quality of life of those who have suffered from strokes and their caregivers. We are passionate about enhancing awareness, and sharing the best resources with those who've had a stroke.
Strokes in the U.S.
An estimated 795,000 strokes occur each year.
Heart disease and stroke, the first and third leading causes of death for men and women, are among the most widespread and costly health problems facing our nation today, yet they also are among the most preventable.
Cardiovascular diseases, including heart disease and stroke, account for more than one-third (33.6%) of all U.S. deaths.
Heart disease and stroke also are among the leading causes of disability in the United States, with nearly 4 million people reporting disability from these causes.
Source: http://www.cdc.gov/chronicdisease/resources/publications/AAG/dhdsp.htm
Medical & Health Organization Resources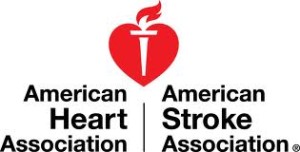 Created in 1997, the American Stroke Association is dedicated to prevention, diagnosis and treatment to save lives from stroke — America's No. 4 killer and a leading cause of serious disability. We fund scientific research, help people better understand and avoid stroke, encourage government support, guide healthcare professionals and provide information to enhance the quality of life for stroke survivors. To learn more, call 1-888-4-STROKE. American Stroke Association 

National Stroke Association was formed in 1984 to fill a void as the only national nonprofit healthcare organization focusing 100 percent of its resources and attention on stroke. In its brief history, National Stroke Association has become a leading national resource on stroke and the driving force behind efforts to improve stroke prevention, treatment and rehabilitation. Based in Englewood, Colorado, National Stroke Association sustains itself through individual donations, memberships and grants. National Stroke Association