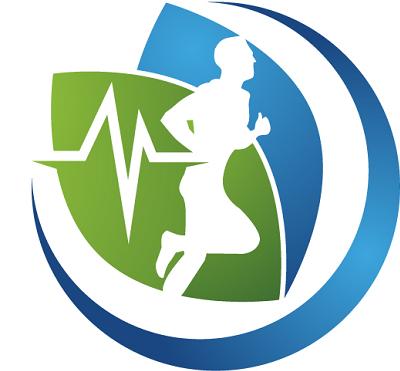 Personal Trainer with Orthopedic Specialty

ABOUT Emma
Fitness is my lifelong passion. Early dance training, competitive swimming, soccer, sailing and camping, led to strength training, yoga, hiking, mountain biking and skiing.
With clients of all ages and abilities, I specialize in corrective exercise for people with chronic conditions. In addition to mee
... show more.
Experience
more than 30 years
Payment Methods
Cash
Paypal
Personal Check
Virtual Sessions
When you create an account at https://app.takeflight.live/ you can use two free 30-minute sessions (no payment info needed.) To access my schedule, ad ...Learn more

Emma has more than 5 Years experience with remote sessions.
I am interested in working with people who have the following conditions:

| | |
| --- | --- |
| I am certified in: | Arthritis |
| I am familiar with: | Alzheimer's Disease • Breast Cancer • Cancer - General • Diabetes • Fibromyalgia • Heart Disease • Mental Disorders • Multiple Sclerosis • Osteoporosis • Parkinson's • Respiratory Disease • Stroke • Women's Health • Obesity • Post-Surgical |
Education
University of Colorado, Boulder -- Environmental Design
Industry Certifications
American Council on Exercise -- Medical Exercise Specialist
American Council on Exercise -- Group Fitness Instructor
American Council On Exercise -- Personal Trainer
American Council on Exercise -- Orthopedic Exercise Specialty Certification
Yoga Alliance -- Experienced Registered Yoga Teacher 500
Yoga Alliance -- Y.A. Continuing Education Provider
Supreme Science Qigong -- Qigong Instructor
Oregon Research Institute -- Tai Chi Instructor
Yoga Institute -- Certified Yoga Instructor
Tivity SilverSneakers -- Healthways Classic License
Tivity Health SilverSneakers -- Healthways Splash License
U.S. Water Fitness Association -- Master Water Fitness Instrucor
Continuing Education and Coursework
American Council on Exercise -- Chronic Pain and Exercise: How the Rules Have Changed
American Council on Exercise -- Putting an End to Plantar Fasciitis
American Council on Exercise -- Understanding and Motivating Older Adults
American Council on Exercise -- Screening and Assessment for Exercise Programming
American Council on Exercise -- Common Health Challenges Faced By Older Adults
American Council on Exercise -- A New Framework for the Future of Fitness
American Council on Exercise -- ACE Integrated Fitness Training (ACE IFT) Model for Exercise Program Design
American Council on Exercise -- FrameWork for the Knee: A 6-Step Plan for Preventing Injury and Ending Pain
American Council on Exercise -- Your Clients FrameWork - 7 Steps to Healthy Muscles, Bones and Joints
American Council on Exercise -- Post-Orthopedic Rehabilitation for Personal Trainers
American Council on Exercise -- FrameWork for the Shoulder: A 6-Step Plan for Preventing Injury and Ending Pain
American Council on Exercise -- Framework for the Lower Back: A 6-Step Plan for a Healthy Lower Back 2nd Edition
Athletic Business -- Athletic Business Conference & Expo
Athletic Business -- ATHLETIC BUSINESS CONFERENCE & EXPO »
Athletic Business -- ATHLETIC BUSINESS CONFERENCE & EXPO
Athletic Business -- WHOLE BODY VIBRATION: A NEW INTERVENTION TO ADDRESS AGING
Athletic Business -- ATHLETIC BUSINESS CONFERENCE & EXPO
Fallproof -- BALANCE AND MOBILITY: PREVENTING FALLS
Hip School -- A SCIENTIFICALLY-BASED EXERCISE PROGRAM
SilverSneakers -- MUSCULAR STRENGTH & RANGE OF MOVEMENT
American Physical Therapy Association -- NM APTA Fall Conference
Additional Certifications
CPR/AED -- American Heart Association
Liability Insurance -- Sports Fitness
Techniques and Specialities
Emma's Locations
Vallecito Lake, 14540 County Road 501, Bayfield, CO 81122