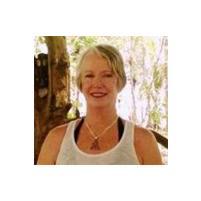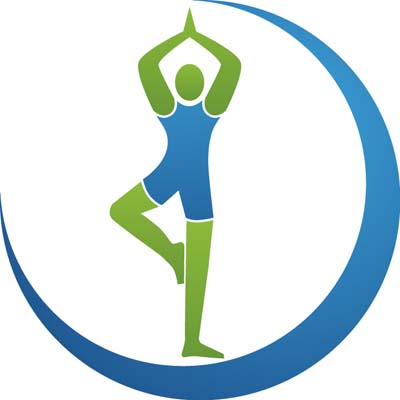 Yoga Professional

Faith Bevan
Founder, Flow Yoga, Pilates & Personal Training
Port Richey, FL 34668
ABOUT Faith
Faith Bevan, MS, PA-C, PYT, E-RYT 500, YACEP, C-IAYT, founder of Fit Biz, LLC / Flow Yoga in Port Richey. She began her fitness journey as an aerobics teacher in 1980; and received her first national certifications by ACE in group fitness and AFPA in personal training and post rehabilitation exercise in the 90's, which she relinquished a few years ago as she put all her focus into Yoga Alliance and Yoga Therapy credentials. She holds BS's in Sports Medicine and Medical Science, and a Masters in Medical Science. She is a Board Certified Physician Assistant with experience in emergency medicine, internal medicine, primary care, integrative medicine and mental health. Founder and owner of Mind, Body & Modern Medicine, LLC. Dedicated to caring for the mind, body, spirit components of health to help achieve maximum well-being. Faith is certified through the International Association of Yoga Therapists and a graduate of Professional Yoga Therapy Institute for Healthcare Professionals-Yoga as Integrative Medicine and has enhanced training and qualifications in Yoga for Warriors. She has spent time in India, the birthplace of yoga and with all her travels incorporates what she has learned in her journeys. She authors and presents the Anatomy of Yoga Teacher training with the Jivapatha School of Conscious Yoga in Spring Hill, FL. Is a EcoFest, Rasa Lila, Nature Coast Yoga Teachers and Live Simply Retreat presenter. Faith's love of fitness and wellness is shared by her wonderful husband John and son Nick Tumminello, Performance University, a well known and respected fitness writer and presenter. For them it is truly a family affair.
Faith loves sharing the therapeutic benefits of yoga as well as the strength. Her approach is welcoming, inclusive and educational to improve well-being through yoga. Faith welcomes all to find their personal strengths and wellness.
Faith has had her own medical journey that reinforced her love of yoga and its healing/therapeutic benefits. She has contributed to the YogaFit for Cancer Care program and is currently writing and presenting to help the local medical community understand the benefits of Yoga in medical care. We all need tools to help us get through life's challenges.
No one ever expects to get a diagnosis of cancer especially since I have been a vegetarian since the age of 26, I have eaten organically and/or locally grown preferentially for major part of my adult life. My healthy lifestyle didn't stop me from getting a life threatening disease. But I am living today and I won't stop sharing my story and helping raise money for the Leukemia and Lymphoma Society who supported the research of the drug that saved my life as well as make it financially available. They honored me with being the 2016 Local Honored Hero Survivor. Today I Breathe, I Laugh, I Love, I LIVE.
... show less.
Experience
more than 30 years
Payment Methods
Cash
Paypal
Credit/debit Cards
Personal Check
I am interested in working with people who have the following conditions:

| | |
| --- | --- |
| I am certified in: | Alzheimer's Disease • Arthritis • Breast Cancer • Cancer - General • Diabetes • Fibromyalgia • Heart Disease • Mental Disorders • Multiple Sclerosis • Parkinson's • Respiratory Disease • Stroke • Women's Health |
Education
Alderson Broaddus University -- Medical Science
Alderson Broaddus University -- Sports Medicine
Industry Certifications
YogaFit -- YogaFit for Warriors
Yoga Certifications
ERYT-500

Additional Certifications
CPR/AED -- American Heart Association
Liability Insurance -- Fitness & Wellness Insurance
Techniques and Specialities
Fitness Activities and Specialty Areas
Back Pain Prevention/Postrehab
Lifestyle Coaching
Senior Fitness
Wellness/Preventive
Biomechanical
Postnatal Fitness
Toning and General Fitness
Women's Fitness
Fitness Education
Postrehab/Injury Recovery
Wellness Coaching
International Association of Yoga Therapists- IAYT
Faith's Locations
Flow Yoga, 7711 Grand Blvd, Port Richey, FL 34668