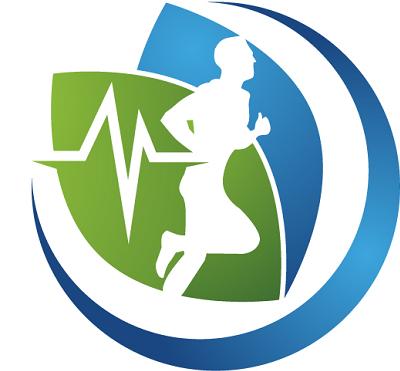 Fitness Professional

Gina Baumgartner, NASM CPT,
Cert. Functional Aging Specialist, Owner/Pro Health & Fitness, LLC
Woodstock, GA 30188
ABOUT Gina
Hi, my name is Gina Baumgartner, I am the co-owner and certified personal trainer with Pro Health & Fitness, LLC. I love Woodstock and I'm proud to call it home for our family and business. I have to give my mom the credit for introducing me to healthy eating. Growing up at home "organic" and "whole foods" were common household words long before they were popular and fashionable. My journey in fitness began a little further down the road at age 19 when I first met my husband Gregg. He introduced me to strength training and I fell in love, with him too. I became a personal trainer so I could surround myself with everything to do with fitness. While building my career in personal training, I became intrigued with bodybuilding and decided to train for competition. Gregg coached me and I competed and placed in a SNBF body building competition. I began to understand that over the years our fitness goals change and the focus turns to increased flexibility, strength, balance and improving function so we can continue to add quality of life to our years. This is when I channeled my expertise and knowledge and now enjoy training the 40 plus population. I am a Certified Personal Trainer and Senior Fitness Specialist with the National Academy of Sports Medicine (NASM), a Functional Aging Specialist with the Functional Aging Institute (FAI) and CPR/AED certified with the American Heart Association. I work with clients that seek out a trainer to tailor an exercise plan to meet them where they are. Some of my clients have never had a gym membership. Some have had knee or hip surgery and need to get moving again. Others seek me out because they do not know where to begin but know they need to exercise. I understand working through challenges as I personally struggled with a digestive disease. It stopped me in my tracks making everyday life impossible. Without giving up I searched until I discovered nutritional healing foods and a natural treatment plan that brought healing to my body without needing medications today. It comes natural to me to coach my clients so they can make healthy food and lifestyle choices that will guide them in reaching their goals.
... show less.
Payment Methods
Cash
Credit/debit Cards
Personal Check
I am interested in working with people who have the following conditions:

| | |
| --- | --- |
| I am familiar with: | Alzheimer's Disease • Arthritis • Diabetes • Heart Disease • Parkinson's • Women's Health |
Education
Suffolk Community College -- Paralegal
Industry Certifications
National Academy of Sports Medicine (NASM) -- Personal Trainer
National Academy of Sports Medicine (NASM) -- Senior Fitness specialist
Functional Aging Institute -- Functional Aging Specialist
Ageless Grace -- Ageless Grace Certified Educator
Functional Aging Institute -- Functional Aging Group Exercise Specialist
Additional Certifications
CPR/AED -- American Heart Association
Liability Insurance -- Healthcare Providers Service Organization (HPSO) Co
Techniques and Specialities
Fitness Activities and Specialty Areas
Core Training
Group Exercise
Personal Fitness Trainin
Strength Training
Fitness Assessment
Lower Back Pain
Postrehab/Injury Recovery
Toning and General Fitness
Flexibility
Nutrition Coaching
Senior Fitness
Women's Fitness
Gina's Locations
Cherokee County Rec Center, 7545 Main Street #200, Woodstock, GA 30188