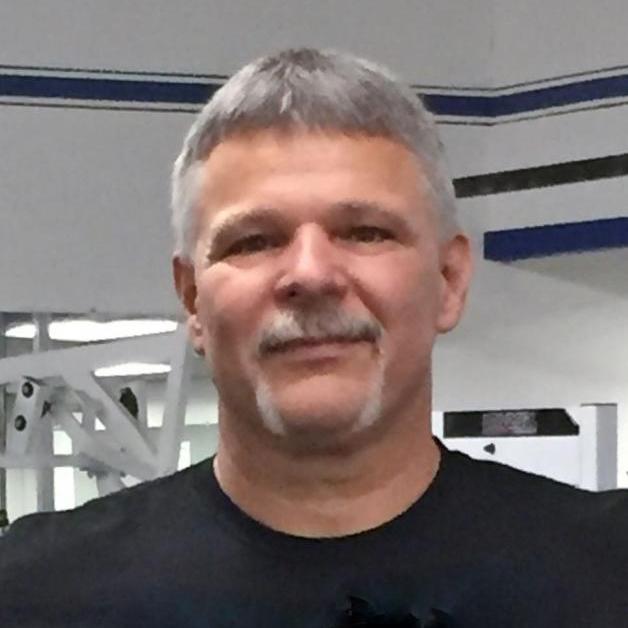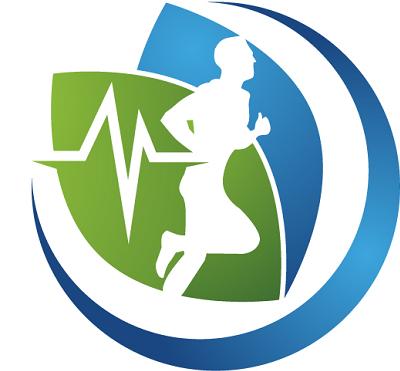 Fitness Professional

Mark Mueller
Owner, Mueller Personal Training
Elizabethtown, Pa 17022
ABOUT Mark
Mark understands that personal training is "about you!"
He works personally with all types of clients each day. He listens to what they want and then helps them to develop measurable goals along with a specific plan to help them achieve their goals. Mark believes that "your success is his success" and so he strives to motivate, educate and inspire his clients to succeed. Many of his clients have changed their lives in such a way that they now want to share their success and what they have learned with others who have the same struggles that they have had. He has become a mentor to these clients who have gone on to become certified in the fitness field.
Mark has worked with over 100 clients that suffer with Multiple Sclerosis. He and his team of trainers have been developing new methods and techniques to help MS clients overcome their symptoms and to achieve a better quality of life. Local neurologists and physical therapists have been referring their MS patients to him for the past several years because of the success his clients are seeing.
Mark was instrumental in working with American Fitness Professionals and Associates (AFPA) in developing and creating the most comprehensive certification course available that provides trainers, coaches & health professionals with the necessary guidelines, exercise protocols, lifestyle recommendations and resources to be successful in helping clients with Multiple Sclerosis achieve a healthier lifestyle! His knowledge and over twenty years of experience in living and working with family members who have MS has given him insights that he shares as a co-author of the course.
Mark is the creator and force behind "E-Town Get Fit™" which s based in Elizabethtown, Pennsylvania and is committed to bringing the community together by organizing and hosting friendly competitions and events that will challenge individuals in the community to get healthy and stay healthy. "E-Town Get Fit™" seeks to raise awareness and educate the community on the importance of achieving physical fitness through staying active and adhering to proper nutritional principles. "E-Town Get Fit™" partners with local businesses and organizations to promote the understanding and value of having a healthy work force and community. The 12 week "Choose to Lose" program has been a huge success in helping people to lose weight in a healthy manner and to be able to keep it off by learning how to live a healthy lifestyle through weekly fitness and nutritional challenges. In just two years, over 300 people have benefited from this one program.
... show less.
Payment Methods
Cash
Paypal
Personal Check
I am interested in working with people who have the following conditions:

| | |
| --- | --- |
| I am certified in: | Multiple Sclerosis |
| I am familiar with: | Alzheimer's Disease • Arthritis • Breast Cancer • Cancer - General • Diabetes • Fibromyalgia • Heart Disease • Mental Disorders • Parkinson's • Respiratory Disease • Stroke • Women's Health |
Industry Certifications
International Sport Sciences Association (ISSA) -- Elite Trainer I – combo
International Sport Sciences Association (ISSA) -- Certified Fitness Trainer
International Sport Sciences Association (ISSA) -- Fitness Nutrition
American Fitness Professionals and Associates (AFPA) -- MS Fitness and Wellness Specialist
International Sport Sciences Association (ISSA) -- Fitness/ Exercise Therapy
Additional Certifications
CPR/AED -- American Heart Association
Liability Insurance -- Lockton Risk Services (ISSA)
Techniques and Specialities
Fitness Activities and Specialty Areas
Back Pain Prevention/Postrehab
Corporate Wellness
Fat Loss
Group Exercise
Nutrition Coaching
Senior Fitness
Weight Loss
Wellness Coaching
Bodybuilding
Executive Fitness
Fitness Assessment
Lower Back Pain
Personal Fitness Trainin
Strength Training
Weight Management
Wellness/Preventive
Core Training
Family Fitness
Fitness Education
Men's Fitness
Postrehab/Injury Recovery
Toning and General Fitness
Weight Training
Women's Fitness
Mark's Locations
Elizabethtown Fitness Club, 626 S. Market Street, Elizabethtown, Pa 17022