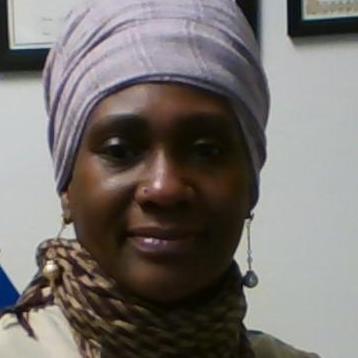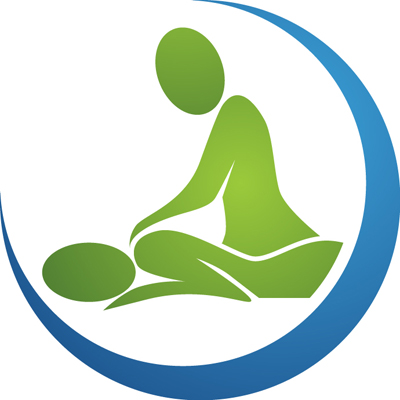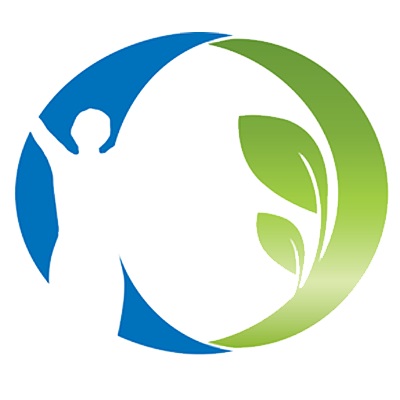 Massage Therapist

Health & Wellness Coach

Michelle D. Talbot-Bey, BCTMB
Ayurvedic, CAM Practitoner, Pleasures II Wellness Natural Health Center
Woodbridge, VA 22192
ABOUT Michelle
Michelle recognizes the negative effects that stress can have on the body and our daily lives. In 1990 she was diagnosed with bilateral carpal tunnel syndrome & ulnar nerve entrapment.
After thirteen years of consistant doctor visits, Michelle was left with a list of diagnosises which also included; cervical spondylosis, degenerative joint disease, fibromyalgia, osteoarthritis, chronic pain syndrome, insomnia and depression.
Her treatments included a list of allopathic medications, gadets and multiple surgeries.
After becoming exhausted with the treatments, painful test, invasive procedures and a decline in her health, she later chose the path of alternative medicine and holistic healing.
Michelle began illiminating stress whenever possible to allow the body the ability to heal itself naturally! With that, there was remarkable improvement in her overall mental and physical health. Yoga became a daily practice.
In 2005, Michelle was 'Divinely Guided to study Therapeutic Massage and Bodywork. It is there that she was introduced to the ancient medical system of Ayurveda.
With a return to her more natural state of bliss, she was able to discontinue her regular 6 week appointments with her neurologist and rhuematologist. One of physicians became her patient and began referring his patients to her. As a resulf of that physicians' referral, Michelle is a Primary Care Provider for Workers' Compensation in the DMV metropolitan area.
Pleasures II Wellness Natural Health Center is based on the ancient teachings and practices of Ayurveda. Said to be the oringinal mind/body medicine, Ayur=life and veda=knowledge, Ayurveda is a compound Sanskrit word which commonly translates to "the science of (long) life. Yoga= to unite (mind/body & breath), is the sister science to Ayurveda.
Michelle specializies in Personalized and Functional Medicine which includes Prevention, Diagnosis, and Treatment. We offer therapeutic massage, mind/bodywork therapies, in depth consultations and natural pharmaceutical approaches and recommendations for Holistic healthcare, prevention, maintenance, and relief from chronic diseases.   
Our missions is to assist in unlocking the body's dynamic ability to-heal itself, using holistic therapies performed in a relaxing environment.
Her professional experience include:
Integrative Ayurveda for Health Professionals
Ayurvedic Mind/Body Analysis & Consutlation
(including pulse diagnosis)
Nutritional Counceling
Personalized Lifestyle Recommendations
Holistic Therapies
Education
Board Certified NBTMB, LMT
Shirodhara Therapy
Arthritic Conditions & Massage
Thai Yoga Massage
Medical Massage
Yoga Fitness Instructor
Physcial therapy aide/Chiropractor assistant
Exercise Prescription
Medical Massage Cupping/Vacuum Therapies
Oncology Massage
Wellness Counseling
... show less.
Payment Methods
Cash
Paypal
Credit/debit Cards
I am interested in working with people who have the following conditions:

| | |
| --- | --- |
| I am certified in: | Alzheimer's Disease • Arthritis • Breast Cancer • Cancer - General • Diabetes • Fibromyalgia • Heart Disease • Mental Disorders • Multiple Sclerosis • Parkinson's • Respiratory Disease • Stroke • Women's Health • Obesity • Post-Surgical |
Education
UMD School of Integrative Medicine -- Integrative Ayurveda for Health Professionals
Heritage Institute -- Therapeutic Massage and Bodywork
AFPA -- Yoga Fitness Instruction
AFPA -- Aquatics for Rehabilitation and Fitness
Industry Certifications
State License -- Virginia
NCTMB
National Certification Board NCBTMB -- Board Certification
Continuing Education and Coursework
Intitute for Natural Resources (INR) -- Better Brains/Better Bodies
Inst. for Integrative Healthcare Studies -- Arthritic Conditions & Massage
Inst. for Integrative Healthcare Studies -- Oncology Massage: Facts vs. Myth
Boris Prilutsky -- Med./Ortho massage/PT aide/Chiro assist
Medical & Sports Massage Home Study -- TMJ,Cellulite reduct., Chinese cupping
AFPA -- Preventing Cancer through Nutrition
Sacred Stone Cntr.for Hol. Ed.& Healing -- Shirodhara Therapy
Instute of Somatic Therapy -- Thai Yoga Massage
Advanced Continuing Education -- MediCupping Therapy
Instute of Somatic Therapy -- Career Success and Ethics
Inst. for Integrative Healthcare Studies -- Developing a Wellness Center
AFPA -- Partnering with the Medical Community
Allegra Learning Soultions -- Healing Elements of Meditation
Inst. for Integrative Healthcare Studies -- Ethics: from the Dahli Lama
Allegra Learning Solutions -- Meditation and Brain Health
Inst. for Integrative HealthCare Studies -- Ethics: NCBTMB Standard V
Allegra Learning Solutions -- Holistic and Integrative Health: An Intr
Additional Certifications
CPR/AED -- International CPR Institute
First Aid -- International CPR Institute
Liability Insurance -- American Massage Therapy Association (AMTA)
Techniques and Specialities
Massage Techniques Practiced
Cancer/Oncology Massage
Energy Work
Infant/Pediatric Massage
Myofascial release
Pregnancy Massage
Swedish Massage
CranioSacral(SM)
Geriatric Massage
Lymphatic Drainage
Neuromuscular
Reflexology
Thai Massage
Deep Tissue massage
Hot Stone Therapy
Movement Education
Orthopedic Massage
Sports Massage
Trigger Point therapy
Health & Wellness Coaching Techniques
Insurance Types Accepted
Personal Injury Protection (PIP) Healthways Wholehealth Network Affinity Discount Program
Michelle's Locations
13000 Harbor Drive Suite 100, Woodbridge, VA 22192