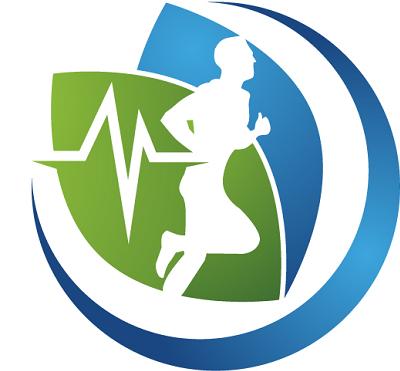 Fitness Professional

Ryan Crandall
Better Balance & Strength 4 Seniors
Tijeras, NM 87059
ABOUT Ryan
Hello, I'm Ryan Crandall and I make house visits. Yes, I come straight to you in the Albuquerque area.
A little about me:
I've had a knack for understanding and learning about the human body and mind since I was a young boy. Many trips to the hospital E.R. with numerous sprains, strains, and fractures spurred a never ending curiosity to learn more about why I was getting hurt and to try to understand pain. I have an educational background in Rehab and Psychology, and I love to research in order to help my clients function and move better with less pain. It's what I do, and I do it well. I'm here to help you move better, have less pain, improve your functional strength as well as dynamic balance to help you do more of the activities YOU enjoy!
In addition to being a Physical Therapist Assistant (PTA), I'm also movement specialist, creator of my own unique style of yoga, author, & educator to up and coming trainers. Additionally, I'm only one of two Fellows of Applied Functional Science from the world esteemed Gray Institute in the state of New Mexico.
I thoroughly enjoy helping people have more fun and functional lives with less pain & injuries. Funny thing, via my approach people end up often LOSING fat, gaining energy, and gaining muscle. Let's LEARN together and make your journey to health FUN and LIFE LONG!
If you are ready to talk and for me to listen, please fill out the contact form at the bottom of the page. Don't worry, I do NOT sell your information and it's 100% confidential.
_______________________________________________________________________________________
... show less.
Payment Methods
Cash
Paypal
Credit/debit Cards
Personal Check
I am interested in working with people who have the following conditions:

| | |
| --- | --- |
| I am certified in: | Alzheimer's Disease • Arthritis • Fibromyalgia • Multiple Sclerosis • Parkinson's • Stroke |
| I am familiar with: | Breast Cancer • Cancer - General • Diabetes • Heart Disease • Mental Disorders • Respiratory Disease |
Education
Minnesota State University -- Psychology/Biology
College of St. Catherine -- Physical Therapy Assistant
Industry Certifications
Medbridge -- Vestibular Rehabilitation: Vestibular disorders
National Academy of Sports Medicine (NASM) -- Personal Trainer
Functional Aging Institute -- Functional Aging Specialist™
Functional Aging Institute -- Functional Aging Certificate
National Academy of Sports Medicine (NASM) -- Personal Trainer
Continuing Education and Coursework
Medbridge -- The Eclectic Approach to Clinical Neurodynamics: Part A
Medbridge -- Teaching People about Pain
Medbridge -- Vestibular Rehabilitation: Identification and Management of BPPV
The McKenzie Institute USA -- Part B: Cervical and Thoracic Spine
Additional Certifications
CPR/AED -- American Heart Association
Liability Insurance -- C.M. Meiers Company
Techniques and Specialities
Fitness Activities and Specialty Areas
Back Pain Prevention/Postrehab
Lower Back Pain
Toning and General Fitness
Fitness Assessment
Senior Fitness
Wellness/Preventive
Flexibility
Strength Training
Health & Wellness Coaching Techniques
Ryan's Locations
10 Tecolote Rd, Tijeras, NM 87059