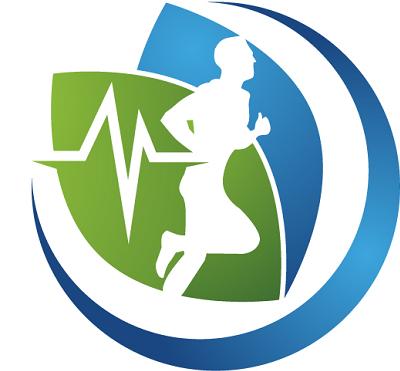 Fitness Professional

ABOUT Wendy
Hello!
I started my journey interning in cardiac rehabilitation department at a hospital in San Diego, CA. It is here where I fell in love with this field, working with people that just had a heart attack, or CABG surgery and being able to see the progression to a healthier way of life. Not only was I teaching them about their disease, but they were teaching me to become a better version of myself. This gave me the confidence I needed to keep moving forward in this path. After my internship, I was brought on full time in the clinic.
After three years in cardiac rehab, my husband retired from the navy and we decided to move back to the east coast. Finding a job in cardiac rehabilitation was near impossible, so I ended up working in orthopedic physical therapy clinic while providing some assistance in neuro physical therapy. This is when I discovered I had more of a passion than just cardiac rehab. Working with people with Parkinson's disease, MS, Stroke, ALS, etc. gave a new outlook on life. These people have lived with their disease for years, or they were newly diagnosed and were afraid of what was to come. I mainly worked with the Parkinson's population and what was so interesting to me is that everyone is different, not a cookie cutter type of treatment. It is like solving a piece to a puzzle and working to find what fits for that patient! I started a group exercise class for Parkinson's disease, getting certified in PWR! and then Rock Steady Boxing. This was shown to be a big need in our community and providing them with not only exercise, but also social support and long lasting friendships to help improve their overall quality of life.
I pondered the idea of going to physical therapy school to work with the neuro population. I felt like I could do so much more for them where healthcare was failing. I decided to go back and get my masters degree in exercise science and wellness and luckily with the support of my husband, I started my own business. I picked the name Empowerment! Wellness because I feel it was a good fit for the types of clients I am working with, empowering them to achieve a better quality of life, no matter what gets thrown at you!
My passion lies in working with special populations. Everyone is unique in what they deal with day to day. I want to help them find that piece of the puzzle they are looking for. To reach a goal of getting down on the floor with their grandchildren, or to take those trips with their families, my goal is to help you live your best life!
If you are someone that wants to live your best life and be EMPOWERED, please reach out to me! I look forward to meeting you!
... show less.
Rates
Payment Methods
Cash
Credit/debit Cards
Personal Check
I am interested in working with people who have the following conditions:

| | |
| --- | --- |
| I am certified in: | Heart Disease • Parkinson's |
| I am familiar with: | Alzheimer's Disease • Arthritis • Cancer - General • Diabetes • Fibromyalgia • Multiple Sclerosis • Osteoporosis • Respiratory Disease • Stroke • Obesity • Post-Surgical |
Education
Old Dominion University -- Exercise Science
Old Dominion University -- Exercise Science
Industry Certifications
Rock Steady Boxing -- Rock Steady Boxing Coach
Parkinsons Wellness Recovery -- PWR Certified Instructor
Continuing Education and Coursework
MedFit Education Foundation -- MS Fitness Specialist
Urban Poling, Inc. -- Activator Course for Rehab Professionals
Medical Fitness Tour
PRE-CONFERENCE WORKSHOP | Stroke Recovery And Exercise
MSers Move Toward Better Quality Of Life
Meditation: Outcomes For Fitness & Health
Healthcare Through Fitness: You are the Solution
Overcoming Weight Loss Resistance: Botanical Strategies for Gut Health and Detoxification
Let's Face It Together™: Facial Exercise And Rehabilitation
Running & Foot Myths Vs. The Science Of Running Better & Injury Free
Working With Clients/Patients With Diabetes Or Prediabetes

Additional Certifications
CPR/AED -- American Heart Association
Techniques and Specialities
Fitness Activities and Specialty Areas
Wendy's Locations
4402 Princess Anne Road, Suite 105, Virginia Beach, Virginia 23462
, ,