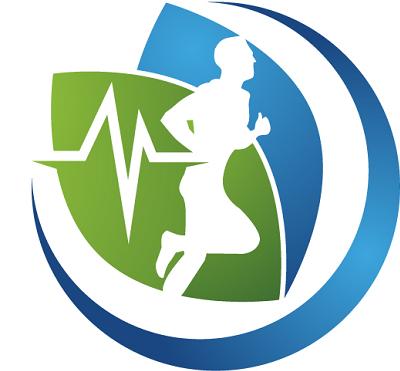 Personal Trainer with Orthopedic Specialty

Return to Emma'S Mainpage
Client Testimonials for Emma Spanda Johnson
We have 12 Client Testimonials for Emma
Motivation
Emma has been instrumental in my strength training. Her knowledge of working both small and large muscle groups has been great as she puts together full body workout routines. Always encouraging, she keeps me going and challenges me each week.
2020-05-05
Fantastic Trainer
Emma did a wonderful and thorough job of taking the time to come up with a program suited for me taking into consideration what I wanted to accomplish. She is very conscientious in her training and knows her stuff! She is motivating, fun and great to work with! After only a few weeks I could see and feel a difference in my body--improved posture, strength, flexibility and feeling so much better!
2020-05-14
Better Balance
After sitting through our church service, I used to stumble around a bit, before I'd get my bearings. Since participating in Emma\'s program, I don't do that anymore!
2020-04-17
Heart Health
Recently I had to take a stress test on the treadmill, for my heart. I am 77 years old and would not have been able to complete this stress test had it not been for Emma\'s program which I have been in for 3 years. I attribute my good health and agility mainly to this terrific program.
2020-04-17
Frozen Shoulder
During the fitness assessment, Emma Johnson measured my limited shoulder motions. She explained that the problem was in my weak upper back muscles. I was given one exercise for that. After practicing for a few days, the pain had already subsided. I know my ability to reach will improve in time. What a great discovery!
2020-04-17
Leg Pain
I mentioned a problem with sleeping, due to leg pain. Emma suggested an exercise to improve the circulation. I do this now at night and have no pain!
2020-04-17
Standing Up
After about two months in Emma\'s program, I can stand up from a chair without using my arms.
2020-04-17
Balance
Recently, I experienced a significant stumble over a large uneven place in the sidewalk. Fortunately, I was able to catch my balance and am now feeling happy and confident. I attribute my improved ability to the balance sessions with Emma. I have very low vision. I had fallen earlier this year and am pleased to have a new ability to recover from even a serious tripping.
2020-04-17
Cholesterol
I am in my eighties, but still very active. After two years of weekly exercise with Emma, not only is my weight under control but my health is really improved. More accurately, I have not lost much weight but I am firming up. I can wear clothes that I "grew out of" years ago. The doctor said I do not have high blood pressure anymore. My blood sugar is back to normal and my cholesterol levels are safe again.
2020-04-17
Energy
After about two months of exercising twice a week, I have more energy and I don't drop things as much! I have less back pain so, I plan to keep coming.
2020-04-17
Asthma
The deep breathing that I learned from Emma has improved my asthma and other body functions. If I don't exercise with her, I have back aches and neck aches and I feel terrible all over.
2020-04-17
Neck Pain
After about a month of working out under Emma's guidance, I no longer have pain in my upper back and neck area, from carrying around my heavy camera for several hours at a time.
2020-05-19