ABOUT US


Challenge Weighted Workoutwear started in 2017 and features a selection of uniquely designed weighted sports apparel products for women.
Our weighted leggings and vests help customers get more from their workouts AND their time by offering the proven benefits of weighted resistance such as burning more calories, toning the muscles, fighting osteoporosis or just working up a sweat. Our leggings and vests break new ground in comfort and style and our state-of-the-art weight source is unparalleled in its flexibility and thinness. Our mission is to create innovative products that help women look and feel their best. Vests come with 4 lbs. of Weight Thins. Leggings come with 3 lbs. of Weight Thins.
Shop now at challengeweightedworkoutwear.com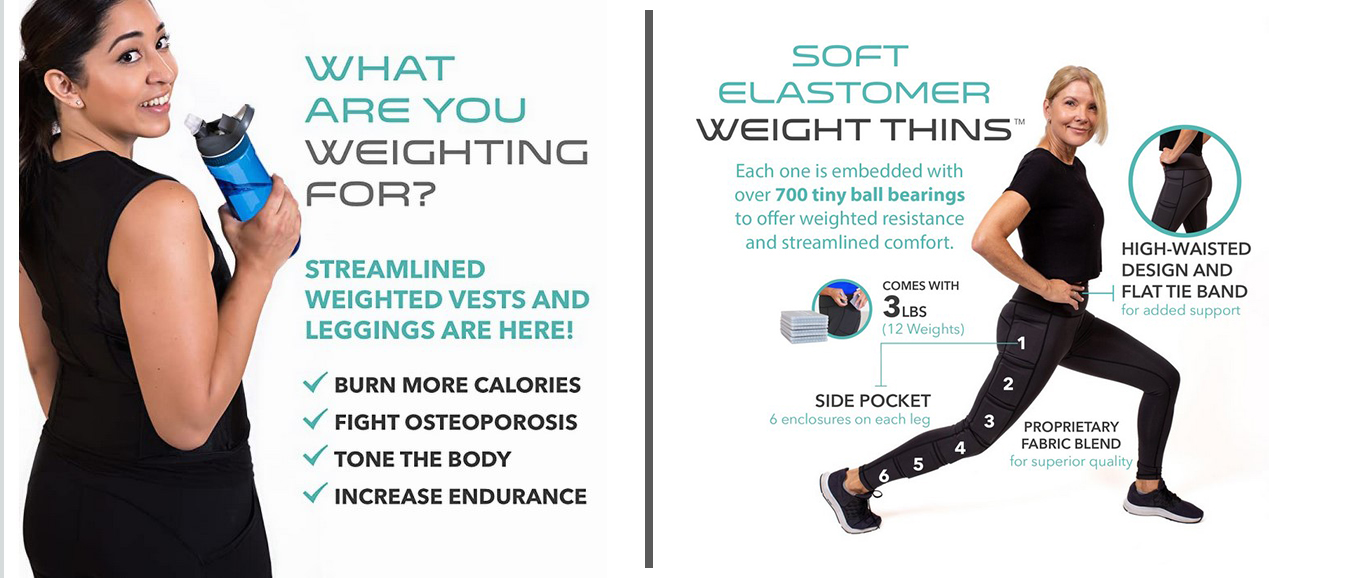 FOR MFN MEMBERS
MFN members receive $15 off their purchase, plus free shipping. Discount excludes purple and black/white vests.