MFN is looking for Health & Fitness Guest Bloggers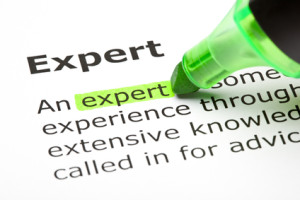 We are looking for authors who can share or write high-quality blog posts for the MFN blog. We are looking for guest posts as well as regular contributors.
Our goal is to provide the community and fitness & health professionals with evidence-based content in medical fitness and active aging.
We only accept content from fitness & healthcare industry professionals. This includes acupuncturists, chiropractors, dietitians/nutritionists, fitness, yoga or Pilates professionals, health & wellness coaches, MDs, massage therapists, mental health professionals and physical therapists, and RNs.
We will not accept content that promotes an individual, a product, or a company in any way.
What's in it for you?
Being a guest contributor helps to distinguish you as an expert in your field.
Blog posts are promoted via MFN social media.
When you submit at least 3 articles you can be listed as an MFN industry expert, and receive a full bio page that includes your picture, business logo, and link to your website. (MFN Industry Experts must submit 3 articles annually.)
Articles must meet the requirements below before submission or your article will not be considered.
Content Requirements
The focus of the content should provide readers with useful, educational, informative, and unique articles.
Topics we cover are prevention, wellness, health, fitness and rehabilitation including, but not limited to, Active & Healthy Aging, Alzheimer's, Arthritis, Autism, Cancer, Diabetes, Disabilities, Fall Prevention, Fibromyalgia, Health Promotion, Heart Disease, Joint Replacement, Mental Health Challenges, Multiple Sclerosis, Obesity, Osteoporosis, Parkinson's, Women's Health, Respiratory Disease, Senior Fitness, and Stroke.
Articles should be 500-700 words.
No outgoing links within the article. If you used websites as references to write your content, please cite them and include them in a reference list at the end of the article. You may include links in your bio at the end of the article (website, social media, etc).
Posts may be republished on your own blog as long as you link back to the original article.
We will consider posts that have been published previously on a different site, with permission from the author. You must include the link to the original publication site.
You must include a short bio of no more than 3-4 sentences at the end of your article. You will also need to include an author photo. Articles will not be published without these items.
Formatting Requirements
All blog posts must be in English, with proper grammar and spelling.
Please have your posts polished and edited before submitting them. Avoid very long paragraphs and run-on sentences. Use bolded subheadings to help break up sections of your article.
Please include a short, catchy title. We may change your title if we feel it's not effective.
Word documents are preferred, but we will accept PDFs as well. Please use a consistent font and size.
We provide photos to accompany articles. You may include photos with your article, but only send photos that you've taken yourself or are available under a Creative Commons Zero license.
We do reserve the right to edit your post if we think it's necessary. If too much editing is needed, chances are it will not be published.
Submit articles for consideration via our Article Submission form, If you have trouble with the form, contact info@medfitnetwork.org.  For specific questions about blogs, please email articles@medfitnetwork.org.