Testimonials
What the community, professionals and industry leaders are saying about MFN…
Kelley Brophy
I commend the MedFit Network for all that if offers to me as a fitness and wellness professional.
I have been a member of the MedFit Network for several years and have benefitted greatly from the plethora of opportunities and benefits included in my membership.
One of my favorite offerings is the live and pre-recorded Educational Webinars. I have attended many; and, thanks to being a member, there was no additional charge for me. I have learned so much more about topics specific to my specialties by attending. I appreciate that MedFit Network contacts me via email regarding the upcoming sessions and provides a thorough description and link with the registration and meeting information, so it is very easy to join. The link to my personal calendar is so helpful and makes it a one-step process to register. The quality of the has always been outstanding for content, pertinence to my specialty, videography, and inclusiveness.
Being a member of the MedFit Network gives me exposure to the public as a professional in my field, with my contact information and specialties listed clearly for them making it seamless for them to reach me, and I also enjoy having access to other professionals profiles in the network for outbound referrals.
My membership fee is very affordable, and the benefits that I receive for my investment far surpass it in value and worth.
I feel like I am part of a team, and that this is home base for me. I love the field of Medical Fitness and I appreciate that MedFit Network provides this format for myself, and others like to me to stay current on medical fitness topics, helping us to stand out from the crowd in knowledge and professionalism.
Thank you again for providing these services to us as well as keeping us up to date and constantly moving forward in an ever-changing industry.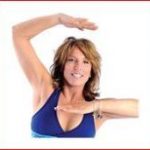 Kelley Brophey
Functional Forever and Safe Distance Fitness