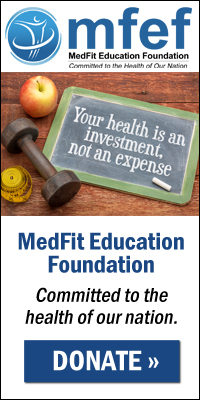 Listen and pose questions to the top educators in the fitness and allied healthcare industries with our industry acclaimed webinars.
2018 Webinar Series, presented by the MedFit Education Foundation
You can view the 2018 webinar series on the Foundation website. Webinars will continue to be FREE for MFN professional members. To access free registration, click here. (You will be prompted to log in if you are not already)
Not yet a member? Join MFN as a professional member and receive free access to to all future educational webinars, and all of our past webinars! Use code webinar119 for 20% off your first year of membership. Learn more and sign up »
Non-MFN members can register at $9.95 per webinar. Proceeds go to the MedFit Education Foundation.
CEC's Available for Webinars
The Foundation, in association with Fitness Learning Systems, will offer a CEC quiz for purchase on select webinars. Details will be sent to registrants following participating webinars.