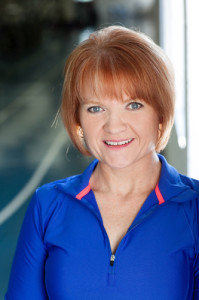 Kris Pritchett Cameron is the owner of ReNu Your Life Personal Training & Wellness in Coralville, Iowa and a certified personal trainer through the American Council on Exercise. Kris has dedicated over 20 years to the health and fitness of others. She started her career in healthcare where even when she was working in the front office of a physical therapy/occupational therapy clinic, she was asked to assist the therapists with patient care.
Kris received her Bachelor's degree in Psychology/Sociology from Upper Iowa University. She obtained her personal training certification in 2001. That same year, she started working for the Cedar Rapids Metro YMCA as a personal trainer before becoming the fitness director. Kris also worked at a medical fitness facility before starting her own mobile personal training and wellness business in 2010.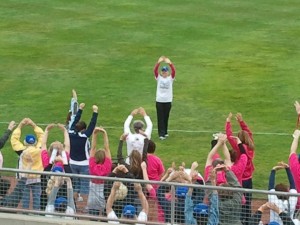 Kris has worked with all ages from children to the elderly, but her specialty is medical fitness and working with older adults. With a background in healthcare and physical rehabilitation, Kris has experience working with clients who have orthopedic injuries, arthritis, Multiple Sclerosis, Parkinson's Disease, Alzheimer's, cancer, diabetes, heart disease, osteoporosis, bariatric surgery, mental disorders, and stroke. She is also certified through the Ohio Health Delay the Disease-Exercise and Parkinson's program and through the Arthritis Foundation. She teaches classes for both programs.
Kris is an experienced, professional speaker, writer, blogger, and is active on social media. She has written for the local newspaper, appeared in television news interviews, and on a local radio show. One of her current interests is researching and learning about neuroplasticity and the role exercise plays in brain health.  She loves spending time outdoors with her husband Ken and their two dogs, Leela and Sloan, lifting weights, biking, camping, and hiking the trails. Kris hopes one day to visit Ken's family in Scotland and backpack in the Highlands.
Learn more about Kris and ReNu your Life Personal Training and Wellness at their website, renuyourlife.com