Welcome to the MFN medical facility Profile Manager for Dynamic Touch Massage
Next step?
Facility Overview Instructions
We have set up the facility manager so that account administrators may add as much information as the like in any order.
Please use the details button below your completion bar to see our hints and recommendations for any missing requirements.
Payment information is displayed here.  Clicking 'pay now' will take you to National Payment Services, our payments processor.
Contact MFN about your Facility listing any time by using this form. HERE
Facility Information
Facility Name: Dynamic Touch Massage
Slogan/Description: You won't just feel nice, you'll feel BETTER!
Nick Name: DTM
View Form
Additional Questions
You have entered no additional topics/questions.
This is a great way to present more information about your facility and the people who work there. See this form to take advantage of this feature.
View Form
Associated Members
You have set up the following MFN members. Click
Manage Members
to edit. Or
Add
a new one.
Manage Members
Payment Status
Images
Your facility profile has 9 images.
Your Logo is set
Your Primary Image is set
Your main image looks like this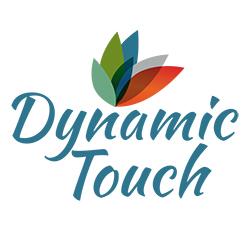 Image Manager
Your Locations
Our system found no locations. Use the form to add at least one address.
Add/Edit Locations