ABOUT US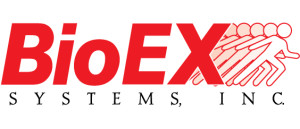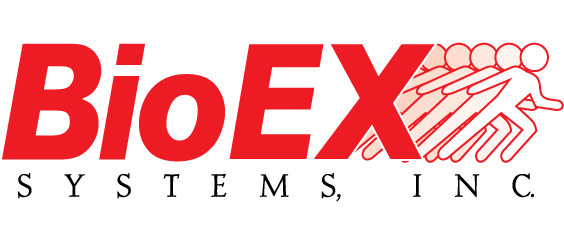 BioEx Systems is the leader in exercise and fitness software used by more physical therapists, athletic trainers, chiropractors, dietitians, nutritionists and personal trainers worldwide. You won't find a better value anywhere with the features and comprehensive content we provide. Simple, intuitive interfaces, and professional results make it easy for you to choose BioEx Systems.
BioEx Systems products include exercise prescription, fitness assessment, nutrition, billing, scheduling and ergonomic software for the health and fitness community. Our software is the easiest to use. We are the best value. Our programs contain the highest quality content. Our software has the most features.
Our software may be linked to create a comprehensive, powerful, and integrated suite. The result is superior products, increased savings, and improved efficiency. Our software is in use in over 10,000 clinics, hospitals, professional teams, gyms, fitness clubs, and physician offices. Over 200 Universities use our software as a teaching tool. Many of our customers have actually switched from a competitors software, after finding our software to be the best on the market.
Learn more at our website, bioexsystems.com
FOR MFN MEMBERS
MFN professional members receive a 20% discount on all BioEx software products, both web based and desktop install (Products are Exercise Pro Live, Exercise Pro, Total PT Fitness Exercise, Total PT Fitness Nutrition, Total PT Fitness Assessment, Total PT Fitness Office, Total PT Fitness Online, Nutrition Maker desktop, Nutrition Maker online)
PRODUCTS & SERVICES
Exercise Software
BioEx Systems offers two Exercise Pro software options, Exercise Pro Desktop (desktop platform) or Exercise Pro Live (web based). Either can be used by physical therapists, athletic trainers, chiropractors, personal trainers and other related health professionals. Learn more »
Fitness Software
BioEx Systems offers a variety of personal trainer software programs to meet your needs. Total PT Fitness personal trainer software is available as a cloud or desktop system. The online software is a complete all inclusive and can be used for in person training or online training of remote clients. The desktop is sold in components to meet your needs and is typically used in gyms but can be used for remote training. The Exercise Pro online personal trainer software platform is for exercise only. Learn more »
Nutrition Software
BioEx Systems offers a desktop and an online nutrition software. Either can be used by dietitians, nutritionists and other related health professionals. Learn more »
---
Have you purchased a product/service or taken a course from this organization?
We like to ensure that our partners provide you with the same experiences you would come to expect from MFN. Contact us and tell us about your experience.​​