ABOUT US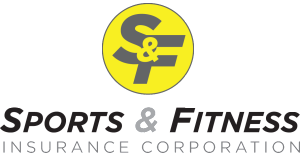 Since 1985, Sports & Fitness Insurance Corporation (SFIC) has focused solely on the health & fitness industry. We insure everyone from trainers and instructors to independent clubs and nationwide franchises—all with a wealth of expertise won through years of experience.
In fact, our team has more than a century of combined experience in health & fitness. We understand the specific exposures common to this unique industry, so we can offer each one of our insureds the most appropriate, affordable and comprehensive insurance coverage available for their businesses.
Sports & Fitness Insurance Corporation is licensed in all 50 states and is a preferred provider of numerous key clients such as Curves for Women, Gold's Gym, Brickhouse Cardio and many others—and our products are available to all licensed property and casualty agents. So browse our website to learn more about us and how we can put our experience to work for you. Learn more at our website
FOR MFN MEMBERS
MFN professional members receive $15 off and FREE additional insureds.
ABOUT OUR COMPANY
With a small staff of…2, Simpson's company was the original insurer for the manufacturer of Nautilus brand exercise equipment. With the help of Nautilus's Vice President of Sales and Marketing, John Urmston, the visionary CEO designed the first policies that would be sold by his new company, Sports & Fitness Insurance Corporation, founded in 1985.
When Nautilus salespeople began recommending the company as a preferred insurer to their clients, Simpson began to realize the potential of this new industry. So he headed to New York City and the first conference of the International Racquet Sports Association (IRSA) to see what other business he could drum up.
He showed up at the Hilton with nothing but a card table and a white poster board with the word Insurance written on it. That humble tactic paid off in a big way. For more than a decade, SFIC was the only general liability provider recommended by what is now known as the International Health, Racquet and Sportsclub Association (IHRSA).
Today, SFIC is one of the largest fitness underwriting companies in the nation, with about 30 people on staff at the company headquarters in Madison, Mississippi as well as an office in Charlotte, North Carolina. The company is licensed in all 50 states, has over 14,000 active policies for health clubs and individual trainers & yoga instructors nationwide, and is endorsed by Curves for Women—the largest fitness franchise in the world.
John Urmston's daughter, Jennifer Urmston Lowe, remains with SFIC as their National Accounts Manager, and Glynne Simpson is still active in the business he started, now joined by his children.
PRODUCTS & SERVICES
Sports & Fitness Insurance Corporation serves:
[accordions]
SPECIAL THINGS ABOUT US
SFIC maintains a blog title, GamePoints, with helpful information about sports and fitness insurance news and issues.
---
Have you purchased a product/service from this organization? We like to ensure that our partners provide you with the same experiences you would come to expect from MFN. Contact us and tell us about your experience.​​