ABOUT US


The International Sports Sciences Association (ISSA) is a distance education institution and certifying agency committed to our students' fitness education and professional goals.
ISSA believes that the health and fitness of our society can be significantly improved by our students' success as health, sports and fitness professionals. Our efforts to stem the tide of poor health and physical decline are multiplied exponentially as our graduates and members disseminate the ISSA principles and methods to their clients, peers and associates. Our mission is to inspire each and every student to positively impact the quality of life of each individual with whom they come in contact.
As a distance education institution and certifying agency, ISSA is unconditionally committed to providing the highest quality distance education programs available, advancing our industry as a whole, and developing greater access to career opportunities for those who share our vision of Creating a Stronger, Healthier World.
Learn more at our website, issaonline.edu
FOR MFN MEMBERS
MFN professional members receive $150 off any ISSA certification.
PRODUCTS & SERVICES
In addition to the highly acclaimed online Personal Trainer Certification program, the ISSA offers 9 fitness certification courses with no residency requirements, and available online.
Fitness Nutrition Certification
Our nationally accredited distance education program will teach you nutritional science and nutritional practice in order to help you successfully guide your clients toward a better body.
Group Fitness Certification
Discover how you can take your first steps to becoming a specialist in group fitness. Specialist in Group Fitness shows you how to use your knowledge and experience as an ISSA certified fitness trainer to design and lead safe and effective group training sessions.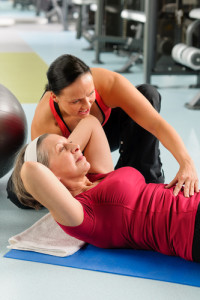 Exercise Therapy Certification
Every day, thousands of health club members and clients of personal trainers are discharged from prescriptive medical care with the need to undergo a supervised fitness therapy program, specifically designed around their condition. If you are a personal trainer, physical therapist, occupational therapist, chiropractor, nurse or any other health care professional, the Exercise Therapy Certification course will allow you to expand your clientele.
Senior Fitness Certification
After several years of intensive preparation, ISSA has brought together some of the finest minds in fitness training science to create a breakthrough Senior Fitness Certification program for personal trainers who wish to work with seniors or elderly adults. While this burgeoning segment of the personal training market constitutes a lucrative opportunity, the real value is in the joy you'll experience in changing people's lives.
Youth Fitness Certification
Specific knowledge of the different anatomical, physiological, and emotional requirements of today's youth are fundamental in addressing the specific needs of kids. And ISSA's Youth Fitness Certification course helps you show kids the right way to develop a winning attitude, make them better athletes, and improve their confidence.
Strength and Conditioning Certification
ISSA's Strength and Conditioning Certification course has been designed to provide you with the knowledge, expertise, and specific training techniques to enable athletes to expand the capacity of their bodies to perform the most difficult athletic feats, while remaining strong and free from injuries. Athletic endeavors place the human body under great stress. Proper training and preparation give athletes the confidence to push themselves to their limits, without fear of physical breakdown.
Sports Nutrition Certification
ISSA's Sports Nutrition Certification course teaches you necessary concepts like: meal frequency, macronutrient ratios, specificity to athletic objectives, and periodizing caloric intake. Whether you are a personal trainer, nutritionist, or just new to the fitness industry, ISSA's Sports Nutrition Certification course can vastly improve your client's training programs.
Elite Trainer Certification Program
As the fitness field grows more competitive, it's becoming more necessary for trainers to set themselves apart with credentials that go beyond the realm of personal training basics. If you're looking to truly jump-start your fitness career, we recommend challenging yourself to a higher standard with the ISSA Elite Trainer Certification Program.
Master Trainer Certification Program
For trainers who want to distinguish themselves as the best of the best, ISSA has created the ultimate curriculum for personal trainers.
Click here to learn more and enroll in an ISSA certification program.