ABOUT US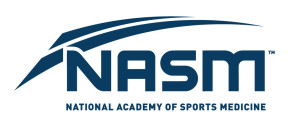 Since 1987, the National Academy of Sports Medicine (NASM) has been the global leader in delivering evidence-based certifications and advanced specializations to health and fitness professionals. Our products and services are scientifically and clinically proven. They are revered and utilized by leading trainers, brands and programs around the world and have launched thousands of successful careers.
The industry leader – the NASM Certified Personal Trainer (NASM-CPT) credential is one of the most respected personal training certifications in the health and fitness industry. We first garnered attention by pioneering the exclusive Optimum Performance TrainingTM (OPTTM) model – the first science based training system in the industry.
In addition to our CPT certification, NASM offers a progressive career track with access to advanced specializations, continuing education courses, and accredited Bachelor and Master Degree programs. The vision of NASM is to empower fitness and wellness professionals, supporting them in their goal of motivating clients to lead healthier lives.
NASM is part of Ascend Learning, a global leader in providing technology-based education and certification solutions.
Visit our website, nasm.org
FOR MFN MEMBERS
MFN professional members receive 20% off NASM-CPT and specializations.
ABOUT OUR COMPANY

For more than 30 years, the National Academy of Sports Medicine (NASM) has set the standard in certification, continuing education, solutions and tools for health and fitness, sports performance and sports medicine professionals. NASM has pioneered evidence-based health and fitness solutions that optimize physical performance and allow individuals to achieve a variety of fitness activity goals.
Today, NASM serves thousands worldwide and positively impacts the lives of millions of people the world over. As the world's foremost resource for health and fitness information, the organization continues to elevate its industry best practices by providing outstanding programs and quality certification courses for its members.
PRODUCTS & SERVICES
[accordions]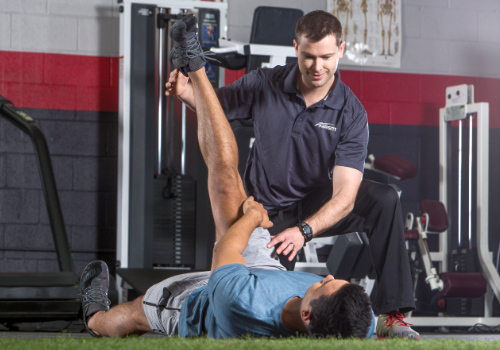 Turn your passion for fitness into a career helping people lead healthier lives by becoming a Certified Personal Trainer through NASM.
Personal training has evolved into an exciting discipline that combines exercise, stretching, nutrition and more to set people on a path to better health. The industry-leading NASM-CPT program addresses this need by using the Optimum Performance Training model™, which focuses on integrated solutions for every fitness level.
From hands-on guided study to a more self-paced approach, however you like to learn, we've got you covered with options ranging from light guidance to practical experience.
This in-demand industry needs people like you. Take the first step towards a career you'll love and sign up for an NASM-CPT program today.
Furthering your education can improve client results, increase your income, and help you gain much needed CEUs.
Some of our specializations:
Corrective Exercise Specialization: Eliminate pain, improve posture and flexibility, while reducing the risk of nagging injuries through innovative corrective exercise programs.
Performance Enhancement Specialization: Help your clients achieve optimal flexibility, speed, agility, and overall performance.
Fitness Nutrition Specialization: Give your clients nutritional guidance by helping them understand metabolism, caloric needs and more – all necessary to support overall health.
Weight Loss Specialization: With the WLS, master the secrets of diet, exercise and psychology to help your clients lose weight and keep it off.
Group Personal Training Specialization: Introduce your clients to group personal training, where clients benefit from all the best attributes of one-on-one personal training and group fitness.
Women's Fitness Specialization: Address the very special needs of women – through all their life phases – and help them achieve their fitness goals.
Senior Fitness Specialization: Extend and improve the lives of seniors with specialized training programs to restore muscle mass, improve flexibility and reduce risk of injuries and falls.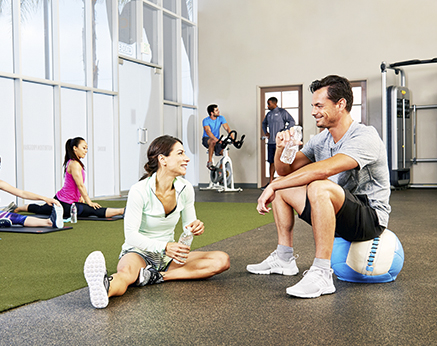 In addition to our specializations, we offer a number of other continuing education opportunities, including combo packs and live workshops.
Some of our courses include:
Core Training: Discover how to design and implement core-stabilization exercises for improved health and performance including progressions using stability balls, tubing, cables, foam rolls, medicine balls and more!
Corrective Exercise Workshop: Discover how to determine potential muscle imbalances based on certain movement compensations observed through static postural assessment & transitional movement.
Resistance Training: An essential tool for all sport, fitness and rehabilitation specialists, this easy-to-master course arms students with a scientific, systematic approach to resistance training exercise selection and modifications, helping you build integrated strength programs and progressions for all physical and performance goals.
Flexibility Training: Flexibility is one of the most overlooked components in today's fitness programs, but can make or break even the most carefully designed training program. This course explores a variety of stretching techniques including static, neuromuscular, self-myofascial, active and dynamic, designed to improve performance and decrease the risk of injury.
[/accordions]
MEDICAL FITNESS COURSES
NASM offers the following continuing education related to aging, senior fitness, chronic disease, medical condition, and pre or postnatal care:
Corrective Exercise Specialization
Corrective Exercise Workshop
Fitness Nutrition Specialization
Senior Fitness Specialization
Behavior Change Specialization
Women's Fitness Specialization
---
Have you purchased a product/service or taken a course from this organization?
We like to ensure that our partners provide you with the same experiences you would come to expect from MFN. Contact us and tell us about your experience.​​