ABOUT US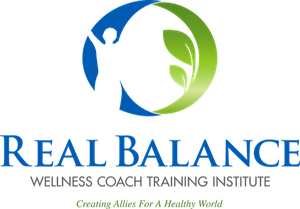 A distinguished leader in the field of Wellness & Health Coaching, Real Balance Global Wellness Services, Inc., offers a comprehensive behavioral change methodology that provides a systematic framework for wellness and healthcare professionals, organizations and coaching practices. We offer a comprehensive coach training path from the basic core competencies through advanced skills leading to designated certifications in Health & Wellness Coaching (CHWC). Serious students can also pursue the professional ICF path leading to the Professional Health & Wellness Coach certification (CPHWC).  Real Balance Global Wellness Services, Inc., is fully accredited by The National Consortium For Credentialing Health (NCCHWC) and Wellness Coaches and completion of Real Balance Certification Training fulfills the education requirement in preparation for NCCHWC credentialing.  (See www.ncchwc.org for more information.)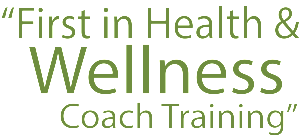 We are committed to providing the leading edge in wellness coach training, health coach training, operational tools, resources, and support for all wellness and health coaches around the world. 
Learn more at our website, realbalance.com
Watch our video: What is Wellness Coaching?
FOR MFN MEMBERS

MFN professional members receive 20% off on Wellness & Health Coaching Certification. See products and services section for full description of our certification offerings.
ABOUT OUR COMPANY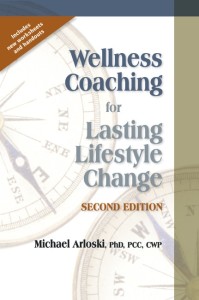 Real Balance Global Wellness Services, Inc., has trained over 6,000 wellness and health coaches around the globe.  The Real Balance Wellness & Health Coach Certification is frequently listed as one of the few acceptable and much preferred qualifications for the hiring of prospective coaches.  Real Balance faculty are expert coaches, fully credentialed by the ICF, and provide the finest in both live and fully-interactive webinar coach education experiences as well as professional consultation on the development of and implementation of wellness and health coaching programs.
Real Balance founder and CEO, Michael Arloski, Ph.D., PCC, CWP, is a licensed psychologist, Professional Certified Coach (ICF) and a Certified Wellness Practitioner. One of the key developers of the field of wellness coaching, his book Wellness Coaching For Lasting Lifestyle Change, 2nd Ed. (published by Whole Person Associates) is the first and most comprehensive book written on wellness and health coaching. Professionally contributing to the field of wellness since 1979 he has presented at the National Wellness Conference over thirty times, and has keynoted and presented on wellness on four continents.  Dr. Arloski combines is many years of clinical experience as a psychologist with the best of modern coach training to create a methodology that is both evidence-based and extremely practical in application.  He is a board member of the National Wellness Institute, a co-founder and executive team member of the NCCHWC, and a member of the American College of Lifestyle Medicine.
PRODUCTS & SERVICES
Wellness Coach Training
When you become a Certified Wellness & Health Coach, you motivate and empower individuals to achieve their health and wellness goals. Health coaches are the ally on the path, helping their clients make positive livestyle changes to improve their physical health and overall wellbeing. Through coaching, you create individualized solutions that support genuine, lasting lifestyle changes. You learn a coaching process grounded in postive psychology that motivates coaching clients to live happier, healthier lives.
Real Balance offers in-personal and virtual certification and continuing education. For information on education, visit realbalance.com/training
---
Have you purchased a product/service or taken a course from this organization?
We like to ensure that our partners provide you with the same experiences you would come to expect from MFN. Contact us and tell us about your experience.​​