ABOUT US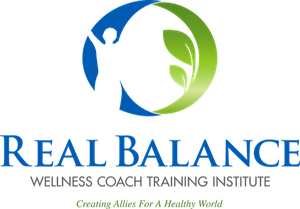 A distinguished leader in the field of Wellness & Health Coaching, Real Balance Global Wellness Services, Inc., offers a comprehensive behavioral change methodology that provides a systematic framework for wellness and healthcare professionals, organizations and coaching practices. We offer a comprehensive coach training path from the basic core competencies through advanced skills leading to designated certifications in Health & Wellness Coaching (CHWC). Serious students can also pursue the professional ICF path leading to the Professional Health & Wellness Coach certification (CPHWC).  Real Balance Global Wellness Services, Inc., is fully accredited by The National Consortium For Credentialing Health (NCCHWC) and Wellness Coaches and completion of Real Balance Certification Training fulfills the education requirement in preparation for NCCHWC credentialing.  (See www.ncchwc.org for more information.)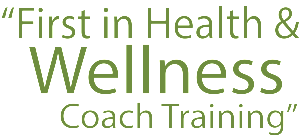 We are committed to providing the leading edge in wellness coach training, health coach training, operational tools, resources, and support for all wellness and health coaches around the world. 
Learn more at our website, realbalance.com
Watch our video: What is Wellness Coaching?
FOR MFN MEMBERS

MFN professional members receive 15% off on Wellness & Health Coaching Certification. See products and services section for full description of our certification offerings.
ABOUT OUR COMPANY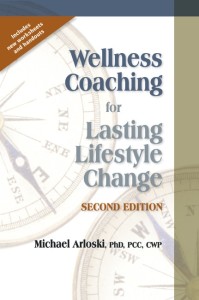 Real Balance Global Wellness Services, Inc., has trained over 6,000 wellness and health coaches around the globe.  The Real Balance Wellness & Health Coach Certification is frequently listed as one of the few acceptable and much preferred qualifications for the hiring of prospective coaches.  Real Balance faculty are expert coaches, fully credentialed by the ICF, and provide the finest in both live and fully-interactive webinar coach education experiences as well as professional consultation on the development of and implementation of wellness and health coaching programs.
Real Balance founder and CEO, Michael Arloski, Ph.D., PCC, CWP, is a licensed psychologist, Professional Certified Coach (ICF) and a Certified Wellness Practitioner. One of the key developers of the field of wellness coaching, his book Wellness Coaching For Lasting Lifestyle Change, 2nd Ed. (published by Whole Person Associates) is the first and most comprehensive book written on wellness and health coaching. Professionally contributing to the field of wellness since 1979 he has presented at the National Wellness Conference over thirty times, and has keynoted and presented on wellness on four continents.  Dr. Arloski combines is many years of clinical experience as a psychologist with the best of modern coach training to create a methodology that is both evidence-based and extremely practical in application.  He is a board member of the National Wellness Institute, a co-founder and executive team member of the NCCHWC, and a member of the American College of Lifestyle Medicine.
PRODUCTS & SERVICES
The Wellness & Health Coach Certification core training is a 32 hour certification program designed for the participant who want to add wellness / health coaching skills to their existing professional education. The Wellness & Health Coach Certification Training Program is a deep, interactive training opportunity delivered either live on location, or via interactive webinar. The program is designed to train and certify health, fitness, and mental health professionals as wellness and health coaches. Available live on location and in webinar format.
While the Real Balance – core Wellness & Health Coach Certification training program provides core skills to help health professionals become competent health and wellness coaches, this advanced 75-hour program gives coaches a path to masterful coaching and accreditation with the International Coach Federation and can be applied toward the Nurse Coach Credential.  Students on the Professional Coach Path deepen their coaching skills while gaining advanced credentialing.  If you are interested in the Professional Wellness & Health Coach path just let me know and I can send you more information. This option begins with and builds on the 32 hour core class.
Group Wellness Coaching: In is a 20 hour class you will further develop your coaching skills by adding the skills needed to provide wellness to people in a group setting. This class meets once a week for 10 weeks and is currently offered twice a year.
Advanced Group Wellness Coaching Practicum: This hands-on, interactive class is designed for Health & Wellness coaches who have taken the Group Wellness Coaching Essentials course to take them deeper into the nuances of group coaching, while providing the accountability, and planning tools you have come to expect from the Real Balance experience.
Mentor Coach Group: A mentor coaching group that is practicuum based class that is focused on deepening your skills in working with clients doing the work of lifestyle change.
Laser Coaching: Further develop your wellness coaching skills by adding the skills needed to provide wellness coaching to people in time limited setting. This class has an online, self paced component that works with the interactive webinar classes that meet once a week for 4 weeks.
Advanced Wellness Coaching Competencies, Practice and Application: Class is a 10-week, 20 hour training offered to wellness coaching professionals who want to hone and deepen their coaching skills using the Wellness Mapping 360 methodology as well as the Coaching Core Competencies as outlined by the International Coach Federation.
View Advanced Coaching Training Opportunities »
Join Real Balance Global Wellness Services Inc. in its mission to spread inspiration and keep people healthy. Teach people how to make a visible impact on patients', clients', or employees' wellbeing through wellness coaching. Inspire your organization to have healthier employees, improved productivity, morale, and healthcare savings. Experience measurable, rewarding success every single day!
Individualizing Wellness Through Coaching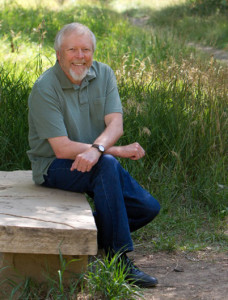 "Wellness is the experience of living life with high levels of awareness, conscious choice, self-acceptance, interconnectedness, love, meaning and purpose. Wellness is the individual's life journey (and our society's larger task) of taking Abraham Maslow's concept of Self-Actualization and applying it to mind, body, spirit and our interconnectedness with other people and our environment."
–– Michael Arloski, Ph.D.PCC, CWP
It's a proven fact that it is much easier–and less expensive–to stay healthy than to get healthy. With that in mind, more and more organizations are looking for ways to keep employees, client or patients healthy–both mentally and physically. Well over 50% of diseases and illnesses, and 90% of injuries are caused by the risky behavior choices we make. These behaviors, therefore, are the primary drivers of poor health, and its negative personal and business consequences. The good news is that these behaviors can be prevented or improved. In fact, improvement in personal lifestyle offers the most viable opportunity to accomplish substantial and sustained improvement in overall health. That's why Real Balance Global Wellness Services, Inc. focuses on building healthier populations by improving lifestyle behaviors.
As health care costs skyrocket and the health of our nation suffers, it has become evident that wellness is an individual and personal matter. Each person needs to assess their individual life style to determine their health risks and with the support of a wellness coach develop a plan for their health.
Research demonstrates the value of modifying health choices based on the individual's stage of readiness to change. Designed to include the stages of change model (Prochaska & DiClemente, 1998), our Wellness Mapping 360°™ model helps participants move along the continuum of change from not thinking about change to taking action and maintaining change. Prochaska & DiClements, 1998
"If you can: create a climate where positive change can occur, maintain motivation, turn setbacks into progress, and make new beneficial habits to replace the ones eliminated, change will occur."
Hear more from Dr. Arloski in this video, Speaking of Wellness with Dr. Michael Arloski


MEDICAL FITNESS CERTIFICATIONS AND COURSES
Real Balance Global Wellness Services offers the following continuing education related to aging, senior fitness, chronic disease, medical condition, and pre or postnatal care:
Certifications
Professional Wellness and Health Coach Certification
Wellness and Health Coach Certification
Courses
Advanced Wellness Coaching Competencies
Positive Psychology and Wellness Coaching Master Class
Group Wellness Coaching
Essential Competencies for Wellness Coaching with Diverse Populations
---
Have you purchased a product/service or taken a course from this organization?
We like to ensure that our partners provide you with the same experiences you would come to expect from MFN. Contact us and tell us about your experience.​​