ABOUT US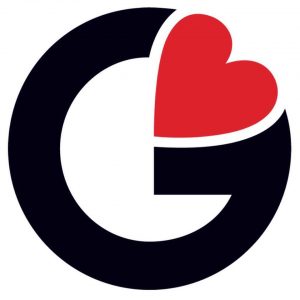 Created by a gym enthusiast, G-Loves develops workout gloves that are utilitarian and upscale for women and men who participate in activities that require grip.
Attention to detail and quality makes them a distinctive choice for the discerning shopper. It's simple – we reach out to the community to help empower people to reach their goals with positivity while fashionably protecting one of their most important tools – the hand! The inside of the glove features our inspirational motto "Lift and Love".
Our workout gloves come in a range of fashionable collections and utilize a patented hi-tech grip to improve your workout. All of our gloves are proudly made in the USA and guaranteed to satisfy. In addition, we provide stylish wrist straps and fitness apparel to complete your workout outfit.
Learn more at our website, g-loves.com
FOR MFN MEMBERS
MFN professional members receive a 20% discount.
PRODUCTS & SERVICES

G-Loves
Created, designed, and manufactured in Los Angeles, California, G-Loves are engineered to protect you from injury, give you extreme grip, and make a bold fashion statement.
G-Loves are made from lightweight neoprene that is breathable, wicks moisture and contours to your hand.  Our proprietary high technology silicone ink grip provides multi surface traction and enhances your performance. Cropped fingers allow freedom of movement and you can even wear your rings while working out. This glove is thick enough to protect, yet thin enough to make a mind/body connection so that you can focus on the task at hand. The tailored fit is designed specifically for a woman to prevent bunching of material in the palm of the hand. Easy to put ON and take OFF with Velcro® closure. Get yourself a pair of G-Loves and say no to gym germs, hand fatigue and calluses.
Shop online at g-loves.com/
Gelometrics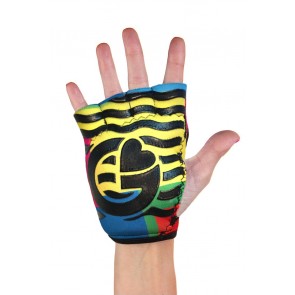 This Gelometrics gloves' main purpose is to mitigate wrist pain and hand fatigue during activities which rely on the hand to support body weight, such as Lagree Fitness, yoga, Pilates, TRX, Spinning and cycling. At the core of this glove is a uniquely engineered and contoured silicone gel palm pad and a silicone grip that enhances traction and stability on multiple surfaces. The ergonomic design of the wedge shaped gel pad in Gelometrics diminishes pressure on the nerves, muscles, and flexor tendons that are bundled into the palm of our hands, thus increasing blood flow to the median nerve and oxygen delivery during exercise.
Now the focus of your workout can be where it belongs…on the experience rather than the discomfort. No more slipping. Our proprietary ink grip will have you feeling more in control and self assured even in the most precarious of poses.
Shop online at g-loves.com/gelometrics
Wraps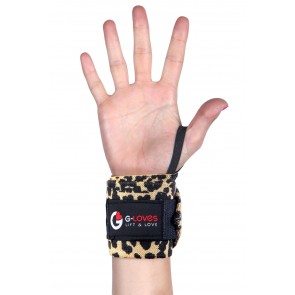 Our stylish wrist wraps give you the extra edge to take your workout to the next level. From the weight room to CrossFit to Yoga poses, wrist wraps protect the tendons and muscles of the hands, wrists, and forearms. Use them alone or with your favorite pair of G-Loves or G-360's to enhance your lift.
Why use wrist wraps?
When you lift weights it is important to protect the wrists from injury. They wrap around your wrist to protect the tendons and ligaments of your wrists and your forearm muscles to help you focus on the target muscles groups when exercising. They keep your wrists straight and decrease the pressure on the tendons of the arms. You can use them for chest press, planks, pikes, push ups, hand stands, deadlifts, heavy bicep curls, pull ups. Anything that stresses the wrists. Our premium wraps provide you with the absolute best hand strength and support possible. Using them is easy and convenient, and only takes a second to wrap around your wrists.
Shop online at g-loves.com/wraps
Weight Belts
Looking to up your weightlifting game? This is the weightlifting belt you need. Crafted from 1/4″ thick soft cowhide leather, this belt will protect your lower back from injury. A lifting belt, when used properly, provides tactile feedback for the athlete when bracing, resulting in a stronger, more stable lifting position. This helps to prevent the lumbar from rounding during exercises such as deadlifts and squats, as well as helps to prevent hyper-extension of the spine when lifting a load overhead. Cinch it up nice and tight for lower back support.
Shop online at g-loves.com/weightlifting-belts
Wholesale
Carry them in your gym, studio, or resell them to clients!
Wholesale prices start at $20 for G-Loves and Gelometrics. The gloves retail between $45 – $60.
Minimum order starts at 12 pairs
We can make custom logo and designs for trainers, teams, and gyms. The minimum for custom G-Loves/Gelometrics is 12 pairs at $25 per pair.
Learn more and apply to be a wholesale retailer, g-loves.com/sales-opportunities
Affiliate Program
G-Loves also has an Affiliate Program. Affiliates can select from a range of various banners and text links and add them to their website or social networks (e.g., Facebook, Twitter, Instagram). When a user clicks on one of your links, they will be brought to www.g-loves.com and their activity will be tracked by our affiliate software. Once a purchase is completed, the customer receives a 5% discount on their order and affiliates earn a 10% commission!
Learn more about the Affiliates program, g-loves.com/affiliates