ABOUT US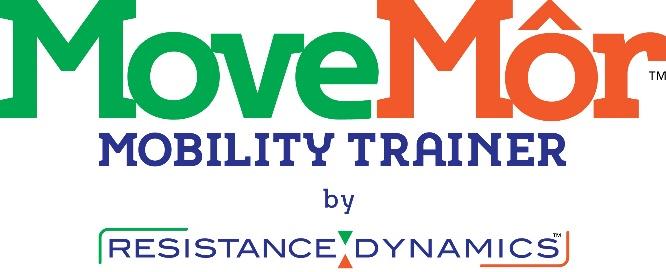 People who want to live without mobility limits can unlock joint flexibility, strength and balance in minutes. The MoveMor™ Mobility Trainer and exercise videos make it simple.
Fitness trainers, healthcare professionals and older adults know that chronic conditions, inactivity, joint injuries or surgeries often lead to limited mobility, disability, and pain. As functional mobility, quality of life and confidence goes down, the risk of falling goes up. The MoveMor™ Mobility Trainer is a proven solution to regain motion without the pain. Ten independent studies show it works.
Visit our website, MoveMor.com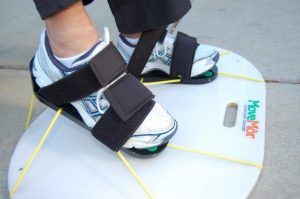 FOR MFN MEMBERS
We are dedicated to helping you, help improve the mobility and lives of clients and patients, safely, quickly and effectively. MFN professional members receive $100 discount off of the retail purchase price of the MoveMor™ Mobility Trainer
Benefits: MoveMor™ to Live More
Unique: Multi-planar resistance trainer improves function of hips, knees, ankles & feet
Easy: Move through a pain-free range of motion from a safely seated position
Therapeutic: 12-points of resistance engages more muscles, firing patterns, neural & sensory systems
Time-efficient: Hands-free lower extremity strengthening, without reconfiguration
Versatile: Lightweight & portable with 7 levels of progressive color-coded resistance
Ideal for: Orthopedic, neurologic, geriatric rehab and fall prevention programs
Provides: Seamless warm-up, exercise or rehab in the clinic or home
Promotes: Joint & pelvic health
Builds confidence: Without the fear of falling
Must-have fall prevention tool: Accelerates functional outcomes
Proven Effective: Restores joint range of motion, strength and balance in minutes
Proven Results: 10+ Independent Studies

Older adults using MoveMor™ 10 minutes, 1-2X/week for 14 weeks or less.

Better Balance

BIODEX Falls Risk Test (28%)

Berg & Tinetti Balance Tests

Reduced Timed Up & Go (TUG)

Increased Strength

Manual Muscle Testing:  quadriceps, hip flexors, tibialis anterior

30-Second Chair Stand

Reduced Fall Risk

Improved ankle flexibility, strength & balance

Reduced TUG

Increased gait speed

Greater Ankle Flexibility

Goniometry

Improved Continence

Self-reported

Increased Independence

Reduced ADL scores (MDS 3.0)

First-ever multi-directional/multi-planar resistance trainer 
Enables people to move through a full, pain-free range of motion, promoting muscle balance helping to reduce injury and fall risk.
Ankles

Dorsi-/Plantar Flexion
Inversion/Eversion
Pronation/Supination
Circumduction/Alphabet Writing

Knees

Flexion/Extension
Circumduction (lower leg)

Hips

Adduction/Abduction
Flexion/Extension
Internal/External Rotation
Circumduction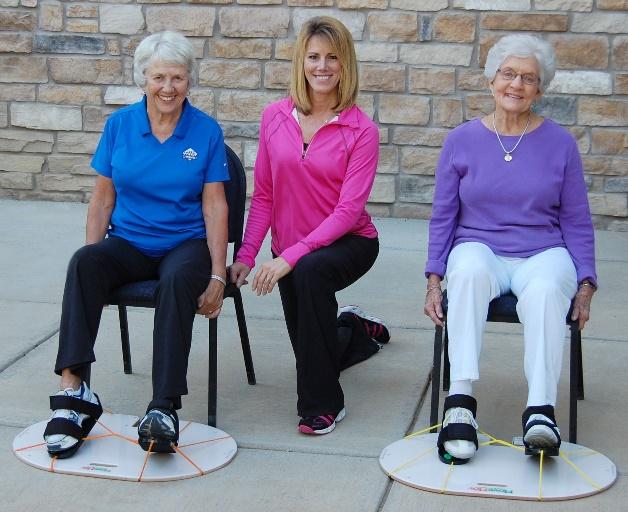 What People & Professionals are Saying
"MoveMor™ is portable, quick & simple to set up & utilize in your treatments." ~ Matt Shea, PT
"It's like having 10 resistance machines in one spot." ~ Desiree Hutchinson, PT, DPT
"Ankles are hard to strengthen & MoveMor™ makes it easy." ~ Christopher Newell, MS, PT
"My legs feel stronger & I can exercise without hurting my back." ~ Doris W., 88
"I came downstairs by myself for the first time I can remember." ~ Betty W., 89
"I'm not leaking anymore." ~ Marge M., 90
"As a clinic manager, MoveMor™ saves us time & money." ~ Maryann Bowles, MS, PT