ABOUT US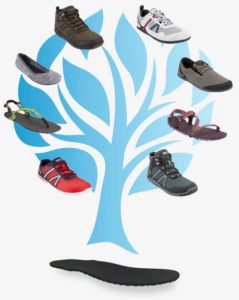 "The most comfortable, versatile shoes, boots, and sandals your feet will ever love." The ultimate barefoot-inspired footwear.
Over 500,000 people in 94 countries wear Xero Shoes for walking, hiking, yoga, biking, working out, CrossFit, even running 100-mile ultramarathons through the jungles of Costa Rica.
Xero Shoes let you enjoy natural, barefoot movement, with just-enough protection, an authentic style that's your very own, an affordable price (starting at just $19.95) and a 5,000 mile sole warranty!
If you've tried other minimalist running shoes or barefoot shoes, you'll be amazed by Xero Shoes. Lighter, more flexible, more "barefoot." The exclusive FeelTrue sole gives you the right combination of protection and ground-feel.
Visit the Xero Shoe website, xeroshoes.com
FOR MFN MEMBERS
MFN members receive 40% off the MSRP every 6 months.
MFN members can also join the Xero Affiliate program and earn commissions for customer referrals.
ABOUT OUR PRODUCTS
Why you'll love Xero Shoes
NATURAL FIT: Wide toe boxes let your toes spread and relax. "Zero-drop" non-elevated heel for proper posture.
NATURAL FEEL: Flexible soles let your foot bend and flex naturally. Low-to-the-ground design for balance and agility.
NATURAL MOTION: Our patented FeelTrue sole lets you safely Feel The World, protecting your foot while giving your brain the feedback and stimulation your brain wants.
Like your body, our SOLE is the foundation of everything we do. Letting your foot move naturally, plus giving you just-right protection, support, and comfort… and backed by our 5,000 mile sole warranty!
Find the right Xero shoe for you: xeroshoes.com/shoe-finder