Why Should I Try Acupuncture?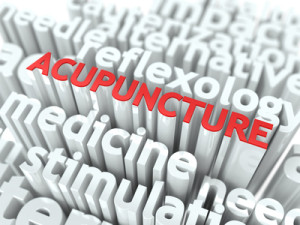 Acupuncture is a primary healthcare treatment modality that has flourished in Asia for thousands of years.
Although Acupuncture is best known for its ability to provide pain relief, it has been used in Asia for all aspects of internal medicine for thousands of years. Because of its clinical effectiveness, Acupuncture has been embraced throughout the world and has been gaining broader acceptance throughout the United States as a viable healthcare option for a variety of medical concerns.
Acupuncture is an effective treatment method for:
Autoimmune conditions (RA, Lupus, Hashimotos)
Digestive issues (IBS, diarrhea, constipation, GERD, heartburn)
Endocrine disorders (Thyroid issues, Adrenal Fatigue, Diabetes)
Infertility (male and female infertility)
Neurological disorders (Multiple Sclerosis, ALS, vertigo, neuralgia,
Pain Management (headaches, back pain, arthritis, Torticollis, acute and chronic injuries)
Respiratory Issues (bronchitis, asthma, allergies, COPD)
Women's Health (PMS, endometriosis, PCOS, menopause)
According to the NIH (National Institute of Health) consensus statement released in 1997, Acupuncture has proven to be beneficial for several conditions including "adult postoperative and chemotherapy nausea and vomiting and in postoperative dental pain. There are other situations such as addiction, stroke rehabilitation, headache, menstrual cramps, tennis elbow, fibromyalgia, myofascial pain, osteoarthritis, low back pain, carpal tunnel syndrome, and asthma, in which acupuncture may be useful as an adjunct treatment or an acceptable alternative or be included in a comprehensive management program." As well as these aforementioned illnesses that can benefit from acupuncture treatment.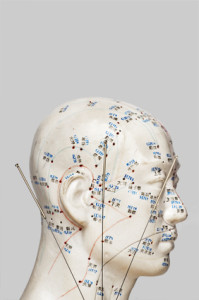 From a biomedical perspective, Acupuncture stimulates the nervous system to release chemicals in the muscle layer, spinal cord and brain.  This chemical response will either change the experience of a patient's condition or will trigger the release of other chemicals or hormones, that can regulate all of the body's systems. Occasionally an acupuncturist will stimulate the acupuncture needles with a mild electrical impulse, called electroacupuncture.  It gives the effects of activating the nerves, contracting the muscles, promoting blood circulation, inhibiting the central nervous system in the afferent excitation of pain, and raises the pain threshold.  Acupuncture needles are threadlike, stainless steel, sterile and disposable.  Upon insertion, one may feel a slight sensation of heaviness or tingling at the point once Qi has arrived. Traditional Chinese Medicine and Western Medicine complement each other well and are frequently used synergistically for optimal health benefits. Acupuncture is not only effective, but also very safe with minimal side effects. Acupuncture should be considered as a possible treatment option for those people who are dealing with chronic illness, or complex medical issues.
Acupuncture is a powerful method of preventive medicine as well. Because of the sensitive method of diagnosis in Traditional Chinese Medicine, acupuncturists can detect imbalances in the body's systems even before disease or illness has begun. For this reason, acupuncture can be utilized to strengthen the body and attain greater balance to prevent major illnesses and syndromes.
Search MFN
We hope you enjoyed this article. Please use the search now button to find a qualified professional in your area.