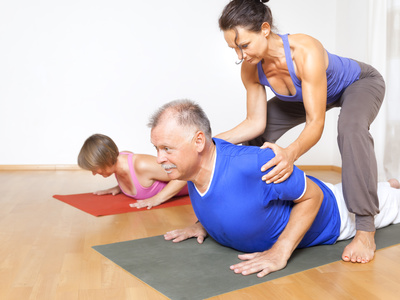 Deciding to consult with a Yoga Therapeutic Practitioner (YTP) is a decision to take control of your health. Yoga therapy is a hands-on integrative approach that involves active participation from you the client. You might decide to consult a YTP after receiving a diagnosis of injury or condition or you might just want more energy in your life. Your Yoga Therapeutic Practitioner has gone through extensive training from one of the yoga schools in North America and has continued in their studies to gain more skills and expertise to work one on one with people with a wide variety of medical conditions.
After filling out a comprehensive lifestyle questionnaire, you will then meet with the practitioner for an evaluation to look at physical, mental, and emotional aspects of your health. This empowering process puts you the client in the drivers seat as your YTP acts as the guide. You will experience a thorough postural and movement assessment to identify any areas that need attention and learn easy to implement yogic techniques to complement your lifestyle. Each program is specifically tailored to your unique needs. Additionally, your YTP will educate and assist you in building a sustainable practice and habits that support a more peaceful and healthy existence moving forward.
What is Yoga Therapy?
Yoga Therapy, while a new term in the west, has been around in Eastern medicine for thousands of years. At this point in the development of Yoga Therapy in the west, there is no single standard qualification or certification required to practice "yoga therapy" so it is important to thoroughly understand the experience and background of the yoga therapist you choose to work with.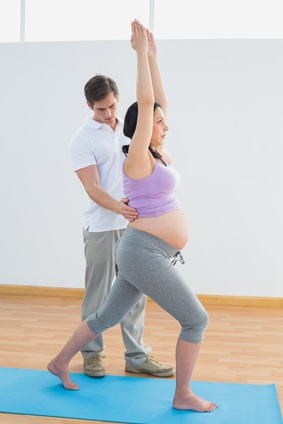 A Yoga Therapeutic Practitioner (YTP) has gone through extensive training to address many special conditions including but not limited to arthritis, cancer, heart disease & stroke, diabetes, mental disorders (including PTSD), pre & post natal care, asthma and other respiratory disease, fibromyalgia, osteoporosis, orthopedic injury, neuromuscular disorders, Alzheimer's and more. YTP's must have been teaching and practicing yoga for a minimum number of years to gain entry into the program so you can be assured they have extensive personal and professional experience in the yogic tools they will be using.
What is the difference between yoga therapy and traditional western therapies?
Yoga Therapeutic Practitioners specialize in bringing the ancient techniques yoga and Ayurveda into the modern day world. Central to the practice of Yoga therapy is the idea that we each have within us all that we need to heal, yet sometimes we need a guide to show us the way. This is a very different philosophy from our modern medicine where we tend to hand over the power of healing to the medical professional. Modern medicine is powerful and wonderful and has brought us many lifesaving practices that we continue to embrace in Yoga Therapy but in many cases we like to see the modern medicines as the temporary help we need for symptoms while we also take the extra step of healing the cause by making lifestyle and/or mental outlook changes. Yoga Therapeutic Practitioners look forward to working with your team of medical health professionals.
Yoga philosophy says that obstacles and life challenges are inevitable and when approached with the mindset that they create opportunities for growth, we can begin the healing process. Yoga philosophy also teaches us that when we get sick it is a sign of imbalance somewhere in our lives! When we get sick or injured, can we stop and take a look at what habits or decisions have contributed to the development of the condition? In the case of an injury, was there over-training or imbalances in the body that set us up for the injury? Illness, many times happen when we get run down or are trying to pack too much into our life. We are taught through our current healthcare paradigm that it is easy to take a pill or go to the doctor "to be fixed". What if, in addition, we examined our thoughts, words and actions a little deeper? This is what yoga asks of us. It is important to note that this type of philosophy is not about blame, but instead, about acceptance. Difficult situations, tragedies and incurable illness are all part of life and how we view and step up to the challenges will have an impact on our mental and physical health.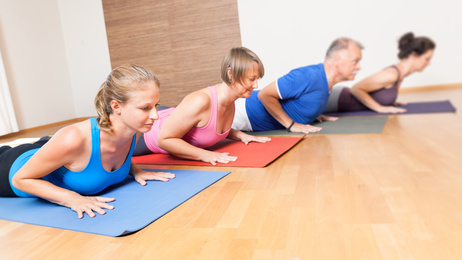 This mind-body approach to health is one of the main differences between both traditional exercise and yoga classes and also in the yoga therapy realm. Often the symptoms or pain are not originating where they are felt!!. If we only look at the part of the body that is showing the symptoms then we may be missing the key to correcting the problem. The holistic view of the YTP is important in getting to the root causes with the help and willingness of the client! Mindfulness means becoming more aware of your body, mind and spirit and to your world around you and has been shown to bring many physical and mental health benefits including to the brain and the nervous system.
The progress is often times slower when working holistically with a YTP when compared to a western practitioner. This may sound like a disadvantage but healing happens on many realms and if we just focus on taking away the pain, for example, at the location, then likely it will reoccur in the same spot or somewhere else if we haven't taken the time to allow healing to happen at all layers of our being. It takes time to makes changes in your lifestyle habits, which may be necessary.
Yoga therapy involves intentionally deciding to bring optimum health and healing using various yogic tools such as yoga postures, breathing, meditation and more. Be warned, as you bring more awareness to your body and your mind, you may find yourself becoming more relaxed, tolerant, happy and peaceful!