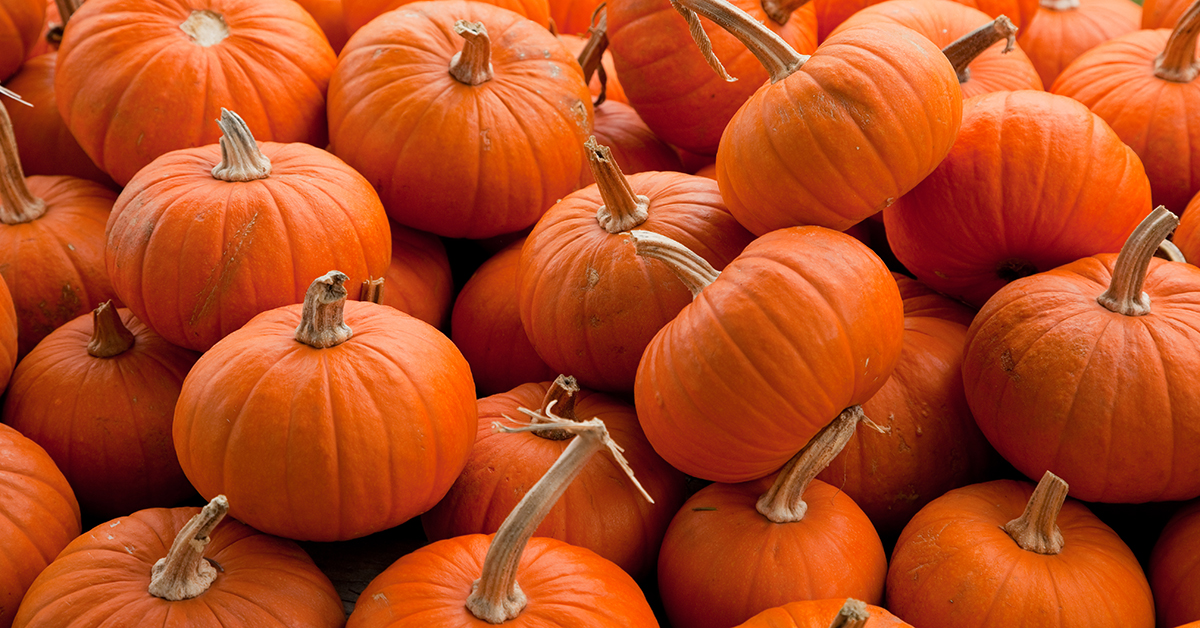 Roasted mini pumpkins make the perfect fall dessert vessel. The entire pumpkin is edible and packed with anti-aging phytonutrients. Hyaluronic acid is a naturally occurring "fountain of youth" and pumpkin seeds are one of the best sources. When you're preparing your pumpkin bowls don't forget to save the seeds for roasting.
Pumpkin Bowls
4 mini pumpkins
2 tbls coconut oil or vegan butter
1 tbls coconut sugar
1 tsp cinnamon
½ tsp pink salt
2 drops of vanilla
Preheat oven to 375 degrees. Fill roasting pan with ¼" water. Wash and dry pumpkins and shave a little off the bottom of each to create a stable base. Cut off top, clean out seeds and pulp. Pat the inside dry with paper towels. Warm oil, cinnamon, sugar and salt in a small saucepan. Remove from heat and add vanilla. Brush the prepared pumpkins inside and out with cinnamon mixture. Place pumpkins into water bath and top with lids. Roast until tender and caramelized. The aroma fills your home with holiday spirit.
Remove from pan and allow to rest for 5-7 minutes. Place each one onto a dessert plate and fill with your favorite ice cream. Dust with powdered sugar and cinnamon. I like a little orange zest, too.
Phyte Facts
Say hello to the real "fountain of youth" — hyaluronic acid (HA) is just that, says the latest research. Three nutrients have to be present for the body to assimilate and benefit from HA. Pumpkin has it all going on: Magnesium, Phytoestrogen, and the phytoflavanoid, Naringenin. Vitamin C and Zinc are big players here, too. HA affects every part of our bodies and super-agers have shown to have it in abundance. Pumpkin seeds are the number one source of quality HA in the seed world. Seeds contain a much higher source of HA than nuts.
The bright orange color shows us the presence of beta-carotene and supports the health of our skin, eyes and immune function. Beta-carotene becomes Vitamin A and Vitamin A becomes Abscisic Acid: a powerful cancer killer. That's another thing our orange fruit and veggie friends do for us: they check the health of our cells and prevent mutation of cancer cells. The humble sweet potato has the best tracking system of all. Nature is so amazing!
---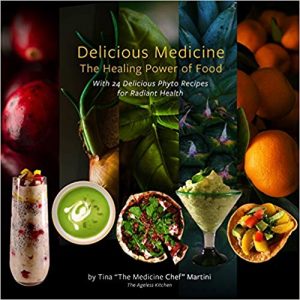 Get more great recipes from Tina Martini — her book, Delicious Medicine: The Healing Power of Food is available to purchase on Amazon. More than a cookbook, combining 20+ years of experience, along with her love of coaching, cooking and teaching, Tina offers unexpected insights into the history and healing power of clean eating, along with recipes to help reduce your risk of disease and improve overall wellness so you can enjoy life!
Affectionately referred to as The Walking Encyclopedia of Human Wellness, Fitness Coach, Strength Competitor and Powerlifting pioneer, Tina "The Medicine Chef" Martini is an internationally recognized Naturopathic Chef and star of the cooking show, Tina's Ageless Kitchen. Tina's cooking and lifestyle show has reached millions of food and fitness lovers all over the globe. Over the last 30 years, Tina has assisted celebrities, gold-medal athletes and over-scheduled executives naturally achieve radiant health using The Pyramid of Power: balancing Healthy Nutrition and the healing power of food, with Active Fitness and Body Alignment techniques. Working with those who have late-stage cancer, advanced diabetes, cardiovascular and other illnesses, Tina's clients are astounded at the ease and speed with which they are able to restore their radiant health. Tina believes that maintaining balance in our diet, physical activity, and in our work and spiritual life is the key to our good health, happiness and overall well being. Visit her website, themedicinechef.com