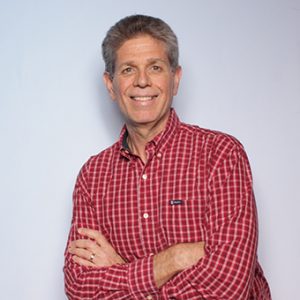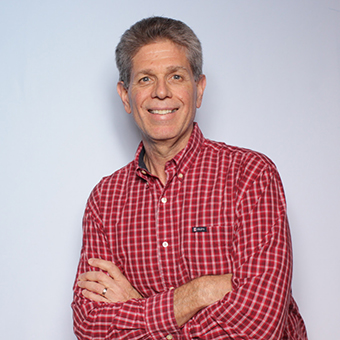 John Rutigliano graduated from Queens College with an M.S. degree in 1980 and was awarded an Exercise Specialist title from the university having completed a master's program of studies in exercise physiology, fitness and human performance. He was a Graduate Fellow at the university with responsibilities in the Laboratory of Applied Physiology and teaching undergraduate courses. He was a doctoral student enrolled at Teachers College, Columbia University in the Applied Physiology program.
He served as a member on the Preventive and Rehabilitative Exercise Committee of the American College of Sports Medicine. He functioned as a Certification Director at various certification sites and awarded Health/Fitness Director certifications to successful candidates. He "grandfathered" the original exam while serving on the committee.
As a writer and speaker, John had earned a national reputation. He has delivered exercise programs and fitness center locations in the United Arab Emirates and abroad. His accepted publications are Bridge to Wellness – Foundations of Wellness and Personal Fitness and Youth Fitness A-Z.  He is a regular contributor on wellness topics for ET WEEKLY magazine.
Currently, his company has received preliminary recognition by the Centers of Disease Control (CDC).  He and his coaches deliver the CDC-DPP course of instruction for communities. (DPP is the Diabetes Prevention Program – both in-person and distant learning organization CDC codes with CDC-approved curriculum).
He was certified by the following organizations throughout his career:
Health Coach Certification – American Council On Exercise.
Lifestyle Diabetes Prevention Coach – Solera Health Inc.
Master Cognition Trainer – Action Based Learning
Exercise Specialist – American College Of Sports Medicine (A.C.S.M)
Rehabilitative Program Director – American College Of Sports Medicine (A.C.S.M.)
Health Fitness Director – American College Of Sports Medicine (A.C.S.M)
His professional affiliations and working relationships were as follows:
Memorial Hermann Healthcare System – Wellness Center Director
Fort Bend Hospital- Director Fitness Central, pediatric exercise center
San Jacinto Methodist Hospital – Wellness facility, community project
Lee College – Wellness Director
Houston Baptist University – Adjunct Staff
Queens College – Adjunct Staff
Adelphi University – Adjunct Staff
Texas Southern University – Consultant, recreation center design and development
University of New Hampshire – Clinical Faculty Associate
Association for Fitness in Business – Awarded Fellowship
Medical Wellness Association- National Advisor recognition, Founding Member