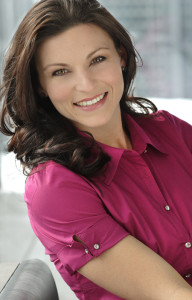 Blending her extensive service industry experience in corporate management and fitness entrepreneurship, Lindsay Vastola is the founder of VastPotential Fitness Leadership Development and the creator of MOMENTUM365, a signature wellness program platform for fitness and wellness companies.
She is the founder of Body Project Fitness, former editor of Personal Fitness Professional (PFP) magazine, advisory board member, and experienced speaker and coach across industries specializing in creating signature experiences, Emotional Intelligence (EQ) and communication, and personal leadership. momentumforgyms.com
As a keynote and wellness program consultant for companies across industries and speaker at industry events including Club Industry, NSCA, Fitness Business Summit and Functional Aging Institute, Lindsay speaks on topics ranging from work-life balance, emotional intelligence, and business-specific topics including industry best practices, increasing sales through email marketing, out-of-the-box marketing strategy, implementing successful business systems and sales strategies that retain lifelong, loyal clients.