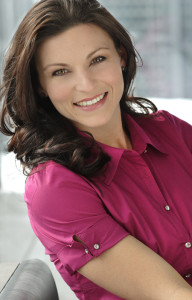 Lindsay Vastola, NSCA-CPT, has served as editor for Personal Fitness Professional since 2011 and is founder and president of Body Project, a custom fitness and lifestyle company headquartered in Robbinsville, New Jersey.
As a keynote and wellness program consultant for companies across industries and speaker at industry events including Club Industry, NSCA, Fitness Business Summit and Functional Aging Institute, Lindsay speaks on topics ranging from work-life balance, emotional intelligence, and business-specific topics including industry best practices, increasing sales through email marketing, out-of-the-box marketing strategy, implementing successful business systems and sales strategies that retain lifelong, loyal clients.
With more than 13 years of experience in the fitness industry as an entrepreneur and coach, Lindsay Vastola has taught women how to transform their lives by challenging them to ask better questions to get better outcomes. Through story and strategy, Lindsay offers practical education and accountability for women who know they want to experience lasting, meaningful change in their life, but feel overwhelmed because they don't know where to start or frustrated because they've never found the answers that work.
After leaving her New York City corporate career in 2006, she was disappointed by the lack of accessible resources for women to get practical solutions for whole-life wellness. She founded her company, Body Project to offer women a more complete approach to health that results in lasting success in all aspects of life. Over 2,000 women have experienced Lindsay's coaching through her fitness and wellness plans and signature 8-Week Body Project lifestyle program.