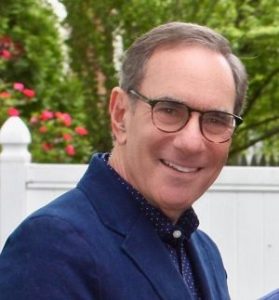 After earning his M.S. degree in Clinical Psychology at Hahnemann Medical College in Philadelphia, Dr. Mantell went on to earn his Ph.D. at the University of Pennsylvania in 1976. In 1998, he was awarded the "Distinguished Alumnus Award for Lifetime Achievement "as a "Scholar, Counsellor, Author and Friend" by the University of Bridgeport, having earned his BA degree there in 1970.
For more than 45 years, Dr. Mantell has been privileged to help driven, highly professional and successful people disturb themselves less and create lasting positive change with my science and compassion-based rational emotive behavior coaching methods. He's been especially steadfast in promoting today's fit-health pros who are committed to creating a new playbook for sustainable health, thriving at the blurred boundaries of medical care, healthy lifestyle practices and mind-body wellbeing.
Dr. Mantell's has served as Chief Psychologist for Children's Hospital of San Diego, Chief Psychologist for the San Diego Police Department, Chief Behavior Science Consultant for the American Council on Exercise, co-founder/Chief Science Officer of Plus Size Certified, Inc., and as an Assistant Clinical Professor in the Department of Psychiatry at UCSD Medical School. He has also been a visiting lecturer at USC's School of Public Health, Point Loma Nazarene University's Integrative Health Program, UCLA, and the University of San Diego.
He is a member of the Science Advisory Council of the International Council on Active Aging, a longtime member of SAG/AFTRA having brought psychology to the public since the 1980s in broadcast and print media, including Good Morning America, Oprah, Larry King, Wall Street Journal, New York Times, Men's Health, Women's Health, Oxygen, and has been a keynote speaker for national and international health-fitness conferences, including for the American Council on Exercise Fitness Symposium, the Transformational Leadership Council, and the IDEA 2020 World Conference. In 2013, greatist.com named Dr. Mantell to their list of "The 100 Most Influential People in Health and Fitness."
Recently, he led a three-day intensive program for the American Society of Hematology on "Physician Wellness and Burnout."  He's enjoyed writing more than 70 columns to date for Arianna Huffington's "Thrive Global" on "Emotional Education Through COVID-19," aimed at helping readers gain easy to use tools, genuine support and no-nonsense understanding to thrive through, grow through, not just go through, these emotionally unsettling times of COVID19.
He is the author of four books, including my first in 1988, "Don't Sweat the Small Stuff PS: It's All Small Stuff," "Ticking Bombs: Defusing Violence in the Workplace," and most recently, "The Link is What You Think."
Visit his website, drmichaelmantell.com.