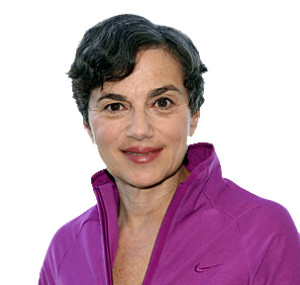 Mirabai Holland M.F.A. EP-C, CHC is one of the leading authorities in the Health & Fitness Industry. She specializes in preventive and rehabilitative exercise programs for age onset issues, consumer & industry professional education, and health coaching. Holland is a Certified American College Sports Medicine Exercise Physiologist, American Council on Exercise Health Coach, examiner and workshop leader for A.C.S.M. and served two terms as Chair of the ACE Instructor Examination Committee.
Mirabai develops lifestyle protocols addressing various population health issues and has counseled thousands of clients. Her health and exercise programs have been implemented in hospitals, fitness facilities, corporations, government agencies, and community centers in the USA, Europe & Asia. These include the first Women's heart exercise protocol for Lenox Hill Hospital's (NYC) Cardiac Rehabilitation Phase II Program, Flomotion™ cancer exercise protocol, 92nd Street Y, (NYC), Skeletal Fitness®-A Workout For Your Bones, 1st Osteoporosis Prevention Exercise Class in the USA, & Rutgers University College of Nursing exercise program for Coronary Heart Disease At-Risk Minority Women & Children, congestive heart failure exercise protocol for visiting nurses, NYC, Consultant for Neuro Challenge Foundation, Inc. Sarasota, FL. Wrote the Pedaling With Parkinson's (PwP™) Training Manual, & certification course for Neuro Challenge Foundation (FL),
Contributor to the National Arthritis Foundation's PACE (People with Arthritis Can Exercise) manual, develop Health Coaching and Bariatric surgery pre and post programs for Manatee County government employees (FL).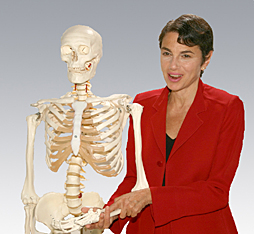 Mirabai served as a Consultant and then Director of Fitness and Wellness Programs at the 92nd Street Y, NYC for 16 years.
She is the creator of exercise videos specifically geared towards age onset health issues, Customer Top Rated on QVC & Amazon. She is a healthy lifestyle blogger for Huffington Post, Sharecare, Moving Free With Mirabai, expert resource for the New York Times, New York Daily News, New York Magazine, Instyle, Aetna, Prevention, Health Monitor, & Today's Diet & Nutrition. Her TV & Radio appearances include the Today Show, Good Morning America, CBS Nightly News, CNN, New York 1, Fox News, ABC, and Doctor Radio.
For more info, please visit www.mirabaiholland.com and www.movingfreewithmirabai.com.
Contact Mirabai by email at askmirabai@movingfree.com.