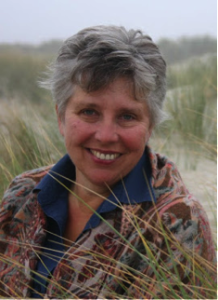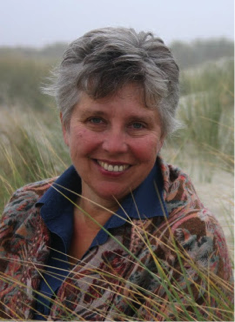 Ruth Werner is Board Certified in Therapeutic Massage and Bodywork (BCTMB), and a member of the American Massage Therapy Association, the International Fascia Research Society, and the Alliance for Massage Therapy Education.
Werner is an author, with her first book, A Massage Therapist's Guide to Pathology (MTGP), being published in 1998 with an expectation that it might sell a few thousand copies a year. It is now used all over the planet, and she is currently working on the 6th edition. She also writes column in Massage and Bodywork Magazine called, "Pathology Perspectives". (For more information about MTGP, her other book (Disease Handbook for Massage Therapists) and a decades-long archive of articles published in massage therapy trade journals, click here.)
Werner is also an educator who began teaching massage before she graduated from massage school. She has taught almost continuously from 1984-2010 at schools in Washington, Massachusetts and Utah. In 2005, she was honored to be chosen as the Jerome Perlinski AMTA Council of Schools Teacher of the Year.
She has developed several live and online continuing education classes based on her expertise in pathology and related subjects. For more information about finding or hosting workshops or webinars, click here.
Werner is also an artist, and has been making both decorative and functional quilts for 20 years, and recently began dyeing her own fabric. Her art has expanded to include dyeing, printing and painting silk and bamboo as well as cotton, and spends much time putting color on cloth and then combining the results in new ways. Werner will take on special commission projects, especially if they are intended to be used as fundraisers for the Massage Therapy Foundation or other non-profit organizations.
Werner hopes to serve the massage therapy community with the best writing, education, and art that she can provide. Learn more about Ruth Werner at her website: http://ruthwerner.com/