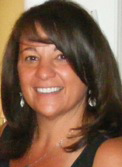 Shira believes in an integrative approach to healing – disease prevention and recovery is all about orchestrating the inner cacophony into a beautiful symphony. Exercise, Nutrition & Lifestyle habits construct our inner ecosystem, which determines if we are able to fend off or succumb to illness.
According to the CDC 75% of Illness is lifestyle, not genetic. Genetics is thought to be only 5-10% of cancer occurrence
Exercise is a vital member of our Inner ecosystem & therefore, Integrative Oncology. The myths and misinformation create mayhem. Shira is regularly consulted by Naturopaths, oncologists, health coaches on cancer exercise and exercise adherence. No 2 people, even with the same cancer and treatment protocol, will have the same exercise recommendations – this is unique per person.
Shira has been interviewed & published in hundreds of resources over the last 12 years. Articles featured in: ezines, ArticlesInk, European Registry of Exercise Professionals, The National Post, Investment Executive Magazine, Directory of Greater Toronto, Canadian Leukemia & Lymphoma Association, Prostate Cancer Canada, Multiple Sclerosis Society of Canada, Anytime Fitness, Today's Black Woman, Today's Seniors,
Shira has been interviewed on: City TV, National Public Radio, Sirius XM Dr. Rehab, Dr. Jonathan Whiteson, Living Cancer Free, Web Talk Radio, Voice America, Obesity Control Center.
Visit Shira's website, bestincorporatehealth.com
Shira's education and experience includes:
Director of International Relations, Cancer Exercise Training Institute Master Trainer
BSc Psychology & Chemistry McMaster University
Cancer Exercise Specialist
Holistic Nutrition, Canadian School of Natural Nutrition
Total of 18 exercise designations
Addiction Recovery Counsellor: U of Toronto Medical School & CAMH
Subject Matter Expert, American Council Exercise (ACE)
Radio talk show host, featured on a number of other Radio shows as a health coach & cancer exercise specialist