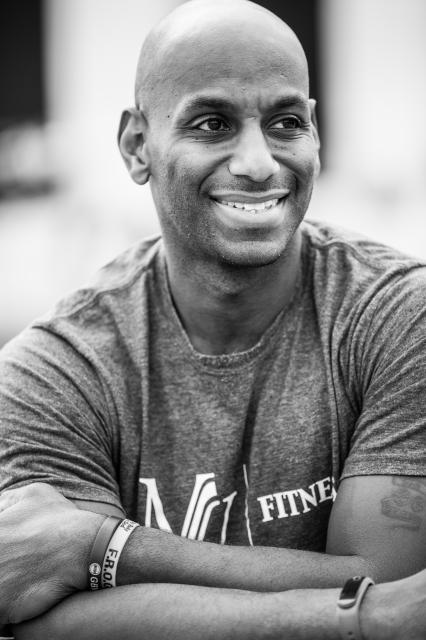 Maurice D. Williams, MS
Director of Membership Services
Maurice Williams holds a BS in Exercise/Sport Science from Elon College (Now Elon University) and an MS in Clinical Exercise Physiology from Ohio University. He is the owner of Move Well Fitness, LLC. located in the Palisades area of NorthWest Washington, DC. Move Well Fitness offers a rare combination of advanced academic training, personal experience as a competitive athlete, and 21 years of experience in personal fitness and training. That combination – a strong understanding of exercise and sport science and clinical exercise physiology, the determination of a competitive athlete, and broad fitness experience – makes him uniquely effective in helping his clients meet their health and fitness goals.
Recognized as a NASM Master Instructor and NASM Master Trainer, Maurice has worked with young people training for competitive sports, adults with fitness and weight loss goals, sedentary elderly people hoping to improve the quality of their lives, and everything in between. Maurice has helped people match exercise to their specific health challenges, too, including diabetes, osteoporosis, multiple sclerosis, hypertension, coronary artery disease, lower back pain, pulmonary issues, and pregnancy.
Maurice believes "Everyone has fitness is them, the challenge is bringing the fitness out." He is certified as a Personal Fitness Trainer, Corrective Exercise Specialist, Performance Enhancement Specialist, Senior Fitness Specialist & Weight Loss Specialist by the National Academy of Sports Medicine (NASM) and as a Certified Strength and Conditioning Specialist by the National Strength and Conditioning Association (NSCA). As a fitness educator with Move Well Fit Academy, Maurice assists fitness enthusiasts with becoming nationally certified fitness professionals.
A former high school and collegiate athlete, Maurice grew up in South Carolina with roots that reach back to Brooklyn, NY. An avid sports fan, he still roots for Elon and his favorites, the Miami Hurricanes and the UNC Tarheels. A leader in his church, husband with a beautiful wife (just ask him) and father, Maurice brings the right values to his work and his clients a shared commitment to good health and fitness, a honest determination, and an understanding of what it takes to meet difficult challenges.