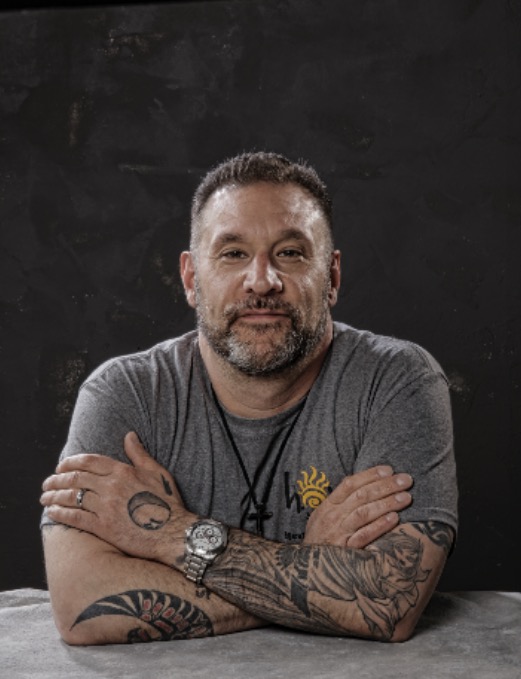 Name: Michael Anzovino
Location: 251c Underhill Ave., Yorktown Heights NY 10598
Website: howapproach.com
Occupation: Fitness and Multiple Sclerosis Exercise Specialist
How do you or your business help those with chronic disease/medical conditions or who need pre & postnatal care?
We help are clients in several ways. Whatever Chronic Illness you may have or specific goal, we make sure we are educated and well-versed in whatever is needed. All of our coaching, training programs, and counseling are specific for each individual. No cookie cutter coaching and templates here! We incorporate several aspects of training to make sure our clients are getting everything they need.
What makes you different from all the other fitness professionals out there? 
Wow! Putting me on the spot, huh? Well, I am not one to put myself above others. I feel that my faith helps me. I feel I am doing God's work and with that He gives me the tools and leads me.
What is your favorite activity or class to participate in?
By far Martial Arts is a big passion of mine.
What is one piece of advice that you would give other fitness professionals about working with special populations or those who need pre-& postnatal care? 
I think the best advice I could give is this, educate yourself before working with anyone or anything you are not familiar with. Don't do them or yourself a great disservice.
What type of community activities are you involved in? 
I belong to the local Chamber of Commerce, public speaking engagements, we try to raise money for a charity in which I am the Northeast Ambassador for (www.msfitnesschallenge.com), I work with the local youth and do as much as I can with the community.
What is one of your favorite memories involving working with someone who has a health challenge or disability?
That's a big question. There are so many. Most recently, my client Peter who has MS, couldn't walk without a walker, couldn't get out of a seat without help, to name a couple of things. Now we have him getting up off of a 12" box, and walking with a cane and rapidly moving away from that.
What would you like to see change/develop/emerge in the future of healthcare and the fitness industry?
What I would like to change and/or add to healthcare and fitness is education! I want to provide a clinic that encompasses education, several modalities, and incorporate a relationship between all health c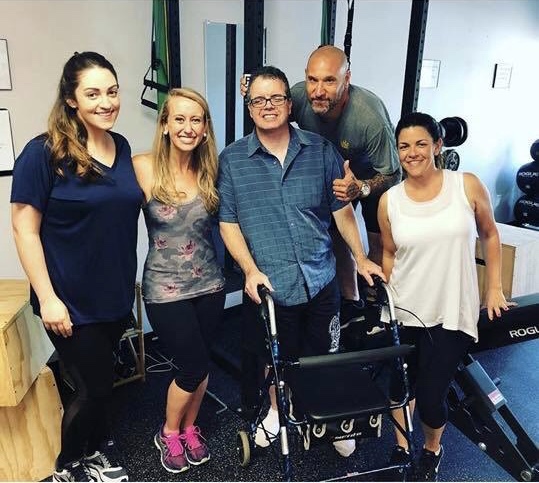 are professionals and fitness professionals. In the hopes that clients can come in and get taken care of on every level of health, wellness, and nutrition.
And what are you doing to make this happen? 
I am slowly building symbiotic relationships with other providers with a like minded approach.
What is your favorite fitness/inspirational/motivational quote?
"…if you always put limits on what you can do, physical or anything else, it'll spread over into the rest of your life. It'll spread into your work, into your morality, into your entire being. There are no limits. There are plateaus, but you must not stay there, you must go beyond them. If it kills you, it kills you. A man must constantly exceed his level."
–Bruce Lee