It is frustrating enough to experience the hopelessness, despair and other negative feelings associated with a substance use disorder. A co-occurring mental health disorder can lead to even more confusion. You know you need treatment, but do not know whether to turn to a mental health program or substance abuse program. Discover how you or your loved one can find help and hope at a dual diagnosis treatment program.
Occurrence of dual diagnosis disorders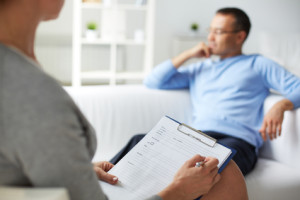 Dual diagnosis disorders occur much more frequently than one might think. In fact, the National Institutes of Health (NIH) published research results clearly demonstrating the prevalence of dual diagnosis disorders. For example, results from the National Epidemiological Survey of Alcohol and Related Conditions found that 60 percent of "adults seeking treatment for substance use disorders have mild to moderate mood or anxiety disorders." The knowledge that substance use disorders and mental health disorders are often intertwined also comes from the National Alliance on Mental Illness (NAMI), which states:
"A person experiencing a mental health condition may turn to drugs and alcohol as a form of self-medication to improve the troubling mental health symptoms they experience."
"Abusing substances can also lead to mental health problems because of the effects drugs have on a person's moods, thoughts, brain chemistry and behavior."
"Either substance abuse or mental illness can develop first."
It is not necessary or important to try to determine whether the substance abuse or the mental health disorder came first. What is important is to get treatment as soon as possible.
Dual diagnosis programs offer help and hope
Dual diagnosis treatment facilities treat both the mental health and co-occurring substance abuse disorders. Treating both disorders simultaneously is crucial, as explained by the Depression and Bipolar Support Alliance, which says, "When neither illness is treated, one illness can make the other worse." Treating only one disorder will most likely not result in long-term treatment success because "when only one illness is treated, treatment is less likely to be effective."
Similarly, the NIH points to research demonstrating that, while substance abuse treatment facilities may operate with funding and staff to meet the needs of individuals suffering from substance use disorders, they do not "meet the needs of those whose substance use disorders co-occur with severe mental disorders." Some programs may provide services to those with less severe co-occurring disorders. Individuals with co-occurring mental health symptoms subsequently often get referred to mental health treatment programs.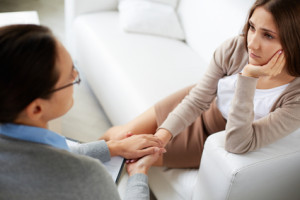 How can a dual diagnosis treatment facility benefit me?
A dual diagnosis treatment program can benefit you by simultaneously providing you with treatment for both your substance abuse disorder and your mental health disorder. The dual diagnosis treatment facility staff as well as others in the program understand the difficulties of suffering from both mental health and substance use disorders and know what you go through . The professionally trained staff at dual diagnosis treatment programs has the expertise to guide you through the treatment process and to show you that there is hope and help for you through a dual diagnosis program.
---
Zyana Morris is a passionate blogger who loves to write on trending health, fitness and lifestyle topics. She is a featured author at Healthable, Uplifting Families, Inscriber Mag, Hello Mamas and few others. Her favorite quote "It does not matter how slowly you go as long as you do not stop". You can follow her through Facebook and Twitter.