Just a generation ago, women's weight-lifting was largely isolated to professional athletes and competitive body-builders. Men have been lifting weights for years, but it has not come into the mainstream for women until the past 10-15 years. 
Some of the barriers to the barbell for women may include fear of injury, lack of accessibility to an environment where they can learn and lift weights safely, and even more compelling are concerns about body image: "I don't want to get too bulky". Today, we know so much more about the overall health and athletic performance benefits of weight training. As more women have flooded competitive and professional sports and with the emergence of CrossFit and other resistance based group fitness classes, weight training has become commonplace in women's organized sports and recreational fitness programs. But still today, the barriers to the barbell still exist with many misconceptions about risk of injury and body image concerns.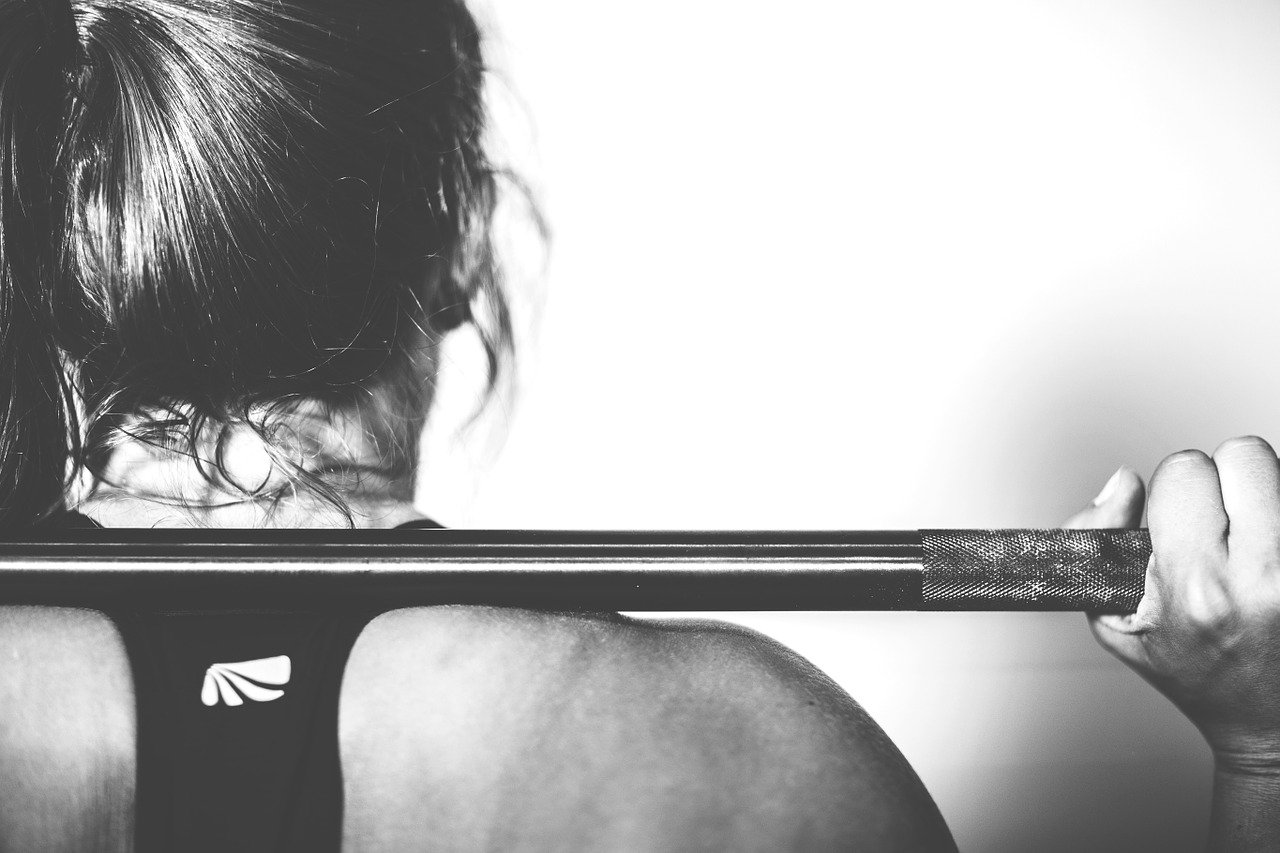 The Effect of Aging on our Muscles and Joints
Being a well-rounded athlete includes not only endurance, flexibility and agility, but also muscular strength.  Our muscles move our skeleton, protect our joints, are a major source of energy expenditure and play an important role in blood sugar management. Like our heart and lungs, our skeletal muscles need exercise to stay healthy so they can continue to carry out these functions for our entire lives. Over time, especially into the menopausal years, women begin to lose muscle mass and bone density. Decline in estrogen levels increases the rate of bone loss and joint laxity leaving us more vulnerable to injury and fractures. With the loss of muscle mass, our metabolism slows and activities may become limited. But it doesn't have to be this way. One important weapon to combat these natural changes is the all-mighty barbell! 
Health Benefits of Weight Training
As young women, weight training helps performance across a spectrum of recreational and professional sports and builds a solid foundation of lean body mass, strength and functionality for the future. Starting from puberty, bone density increases until it peaks in our early 30's.  Weight-bearing exercise, along with sound nutrition, optimizes bone density development to prevent osteoporosis and fractures later in life. Into our 40's, 50's and beyond, weight training and attention to nutrition and recovery can not only slow the loss of bone density and muscle mass that comes with menopause, but may even result in continued improvement– especially if weight training was not started until later in life. Increasing and maintaining muscle mass in this age group also affords stability to joints such as shoulders, knees and hips thus preventing injury. But what if I'm already in my 60's and beyond and I have never lifted weights before? Is it too late to start? Absolutely not! At age 89, my mother started doing deadlifts and chair squats with gallon milk jugs. Weight training for beginners can start with weighted household items, progress to dumbbells and to group classes such as Boot Camps, Crossfit and other similar type classes. In all age groups, like with any new sport or activity, beginners should focus on strict technique and mechanics with an experienced coach or instructor before increasing load and intensity.
A Word about Body Image
When I started weight training in the mid-1980's, skinny was in. I was always self-conscious about doing too much leg work because my legs became very muscular. So I stopped training my legs – for literally decades. And now I am paying the price. But through Crossfit I have regained a lot of what I could have developed in my younger years. Today, I very much regret surrendering to the societal ideal at the time. Because "society" doesn't have to contend with my personal struggle to start rebuilding leg strength after age 45. Fortunately, today is different, "Strong is the new sexy". But the body-shamers and the haters still exist and feel compelled to impose their beliefs and ideals on others. But the truth is that your strongest, healthiest, most confident self is your most beautiful self – not some societal ideal. So whether you are 18 or 80, grab those weights and give your body the gift of strength that will keep you healthy, active and living life to the fullest for years to come.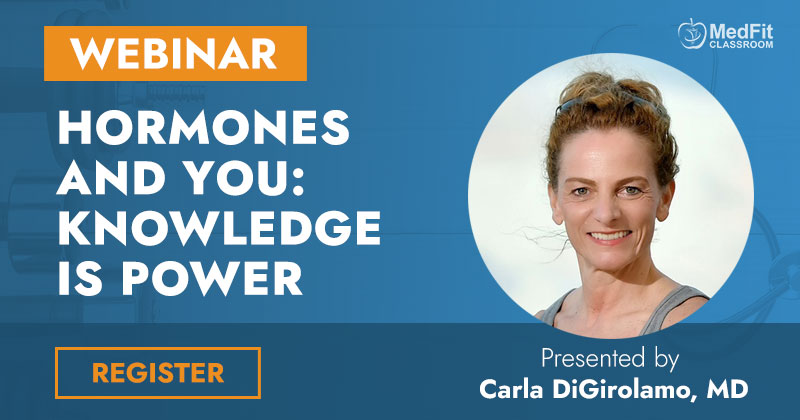 ---
Dr. Carla DiGirolamo is a double Board-Certified Obstetrician/Gynecologist and Reproductive Endocrinologist who specializes in the care of reproductive age and mid-life women. Carla completed her residency training in Obstetrics and Gynecology at Brown University Medical School/Women and Infants' Hospital and her Reproductive Endocrinology training at the Massachusetts General Hospital at Harvard Medical School. She is a North American Menopause Society (NAMS) Certified Menopause Practitioner and has been featured in multiple podcasts and speakerships at various events discussing the physiology of the hormonal changes of menopause, hormone therapy and functional fitness training.