Your passion is to help people maintain or regain optimal health and fitness. Under current law and standards, you are only permitted to work with clients who are already-fit and healthy or have been released for independent exercise and have passed your health screening questionnaire. But those are not the people you yearn to work with. The clients you seek must have authorization or approval from a medical provider before you can proceed.
How often have you met with a potential new client, asked them to get clearance from their doctor, and then never seen them again? Or, a client develops a new pain or problem and you refer them for consultation and that ends the relationship. Another frequent scenario: Your client has followed through with your request only to be referred by their primary care provider for a cardiac treadmill test, but your concern about their low back pain or shoulder dysfunction was not addressed. Success as a medical fitness specialist is dependent upon working relationships with medical professionals. In order to establish those relationships, the aspiring medical fitness trainer needs a better understanding of the medical system. What follows are a few insights into the medical system that medical fitness specialists need to understand.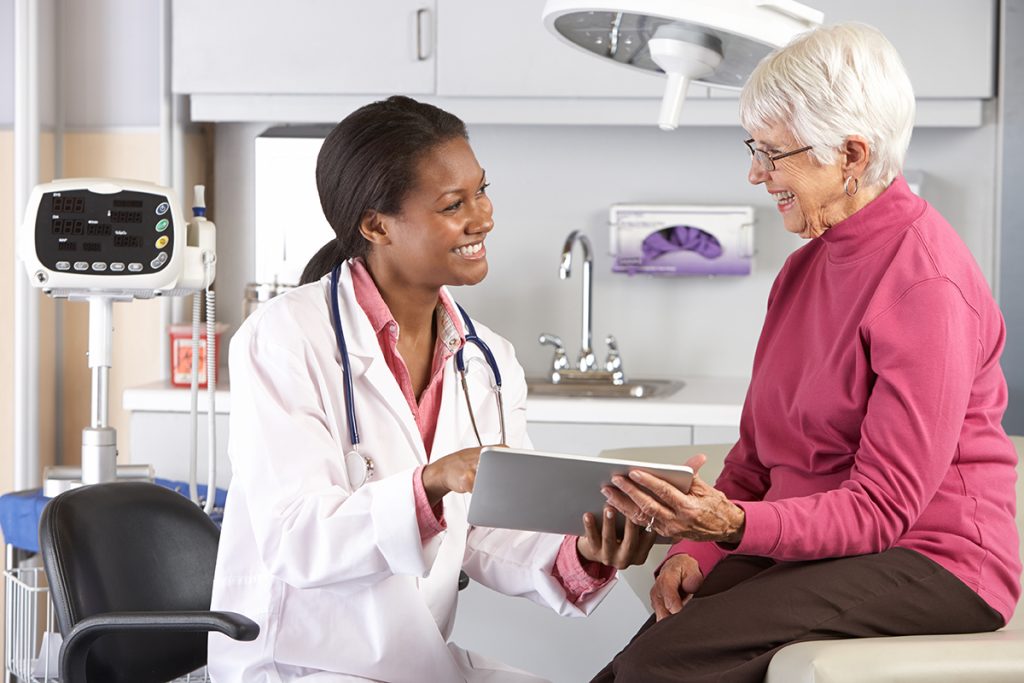 Recognize how busy the medical practitioner might be
"Estimates suggest that a primary care physician would spend 21.7 hours per day to provide all recommended acute, chronic, and preventive care for a panel of 2,500 patients."1[i]. Today, the average primary care provider is responsible for roughly 2,300 patients, so not quite 21.7 hours of work/day, but more than any individual can possibly provide.
In order to cope with the workload, doctors must rely on their support staff to help whenever possible. Do not be alarmed or offended if your inquiries are met by a nurse or medical assistant. Most providers simply do not have the time to meet with you for an introduction or discussion. On the flip side, most doctors would love to have effective, safe, and reliable resources for their patients who need to lose weight, get fit, manage diabetes, recover from surgery or cancer treatment, etc. They need you.
Understand the current reimbursement rules
In most cases, providers cannot bill for services unless the patient is in the room with them. Therefore, time spent talking on the telephone, responding to emails, or filling out forms is usually unreimbursed time. This means that your client will probably need to actually make an appointment to be assessed and cleared for exercising with you. To streamline the process, send a letter with your client introducing yourself and what you do. Include a form stating your concerns and your proposed training plan. Design the form to be easy to read, with a simple agree or disagree that can be checked or circled and space for the provider's signature. You might also want to leave room for comments and questions. If you have received a response from a provider, you should consider sending intermittent progress reports updating the provider about your mutual client/patient.
Be familiar with HIPAA
The Health Insurance Portability and Accountability Act (HIPAA) was enacted in 1996 to protect an individual's medical confidentiality, particularly when changing jobs which at that time meant changing health insurance providers. Unfortunately, the law is complicated and places multiple restrictions on who members of a medical team can talk to about a patient's medical condition.
As an unlicensed party, the fitness professional is not privy to "protected health information" (PHI) without direct written consent from the patient (your client). Due to these restrictions, the medical providers cannot fill out or respond to your request for information or clearance without your client's "written" consent. If the client takes the form and returns it to you, this action implies they have agreed to share the information. If you send the form directly to the provider, that permission has not been granted unless the client has signed a HIPAA release form allowing the doctor to share personal health information with you personally.
The aforementioned are a few reasons why you may have perceived a wall or barrier between you and medical providers. One solution is to ask your client if you might accompany him or her to the appointment to obtain medical clearance or guidance. That way the medical provider would have a specified time and be reimbursed for addressing your concerns. You would be communicating directly with the medical provider and not support staff, and it would be easiest for the client/patient. It is also a way to introduce yourself to the medical provider and initiate a working relationship. Although you will probably not be compensated, it may be well worth your time in the long run.
Once you have made it into the office with your client, now what?
Know your details
Because there are so many different avenues to becoming certified as a personal trainer, there can be large differences in the knowledge base and competence of one trainer compared to another. The aspiring medical fitness professional must have a thorough understanding of the pathophysiology of the conditions they will be working with in order to communicate effectively with medical providers. In addition, you need skill and experience in the programs you design and utilize with your clients. Be able to back up your training plans with published research.
Recognize that a medical fitness professional has a fund of knowledge that the medical provider does not have
Exercise science is not covered in medical school curricula. Medical school is about illness and disease, not health and fitness. Generally speaking, the average MD knows very little about exercise science. Most do not know about the effects of eccentric versus concentric loading, how to train for endurance versus strength, what to do to improve stability, balance, and core strength. Fitness professionals are not inferior to medical professionals; you have a different knowledge base. Recognize and believe that you have something to offer. You may not know all of the anatomy and biochemistry that the doctor does, but you have a basic understanding of your client's condition and you know the potential benefits of your interventions. Share this information with the medical providers.
Stay within your scope of practice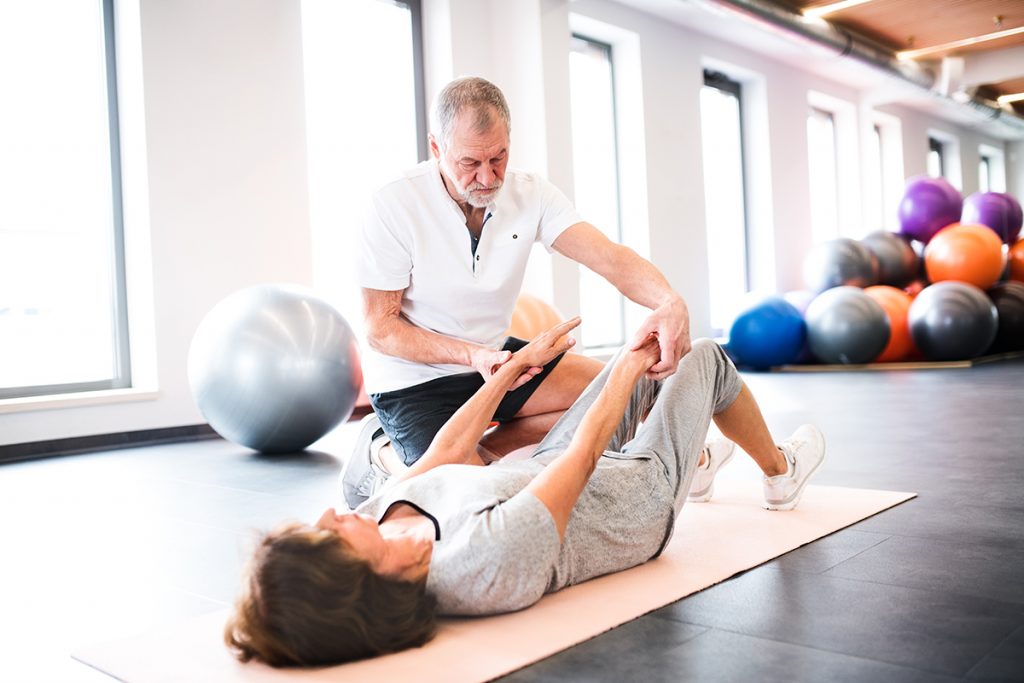 Because personal trainers and medical fitness specialists are not licensed by any governmental or legal agency, and because laws vary from state to state, there is no clear definition of the skills and competencies of a medical fitness specialist. Working outside of your scope of practice can lead to civil and even criminal penalties[ii]. Therefore, for the time being, if you want to work with clients struggling to manage chronic illnesses, recover fully from injuries or surgeries, etc., you need to work under the wing of medical professionals who have prescriptive authority – those professionals in the medical field licensed to diagnose problems and prescribe treatment.
Dr. Robert Butler MD, founder of the National Institute on Aging once said: "If exercise could be packaged in a pill, it would be the single most widely prescribed and beneficial medicine in the nation." There are pockets here and there in the US where medical providers and fitness professionals work together. In many cases, there is a visionary medical provider at the helm of an interdisciplinary team. In other cases, fitness professionals have worked hard to become part of a medical delivery model.[iii] The more medical fitness specialists that can take the leap and align themselves with medical providers, the more people will be helped.
This article was featured in MedFit Professional Magazine. Get your free subscription to read more great content like this!

---
Dr. Mary Hoagland-Scher,MD is a board-certified family physician who practiced medicine for 30 years. When she entered medical school, her goal was to help people stay healthy. As the focus of western medicine shifted away from health to disease management with a strong emphasis on pharmaceutical and or surgical intervention, she became uneasy with her role and decided to discard her prescription pad and learn new tools. Now as a NASM Certified Personal Trainer she is working to shrink the gap between fitness and medicine.
References
[i] Estimating a Reasonable Patient Panel Size for Primary Care Physicians With Team-Based Task Delegation Justin Altschuler, MD, David Margolius, MD, Thomas Bodenheimer, MD⇓ and Kevin Grumbach, MD Ann Fam Med September/October 2012 vol. 10 no. 5 39
[ii] For an excellent discussion of this issue, see: Abbott, Anthony Ed.D, FACSM, FNSCA. Scope of Practice, ASCM Health and Fitness Journal ,Sept/Oct 2018, Vol 22 Issue 5 pp 51-55