Benefits of Acupuncture for Those with Arthritis
Acupuncture has been working for arthritis patients long before anyone discovered the new world or put up a Great Wall.  In traditional Oriental Medicine, arthritis is considered "stuck" energy, which cannot flow correctly through the pathways of our body.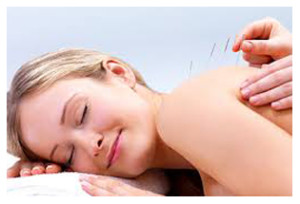 Acupuncture targets these pathways and leverages the subtle electrical gradients in our bodies to change ionic charge and reduce inflammation in our joints.  What does this mean for people suffering from arthritis?  Everything.
What we eat, how much we sleep, our allergies, our old injuries, and even our stress levels can all contribute to arthritis in some way.  The body doesn't do well with inflammation and when it gets out of hand, we reach for pill bottles and get moody because of the pain.  Acupuncture offers a safe and effective treatment that can help and sometimes even resolve arthritis pain with no side effects.
The mostly painless insertion of tiny little needles triggers the body's systems to remap pain pathways in the brain and alter our perception of pain all around.  There are many functional MRI studies being done on this every year but one thing is clear, tens of millions of people can't all be crazy- this stuff works and we're just starting to understand it in scientific terms.  It turns out that it's a bit more complicated than what we thought and the early nay-sayers didn't realize how systemic and comprehensive the benefits actually are.
If you have arthritis, Acupuncture can be for some a safe alternative to drug therapies that can, in the long-run, be cheaper than copays on your pills and spare your liver.
Pedram Shojai, OMD is an acclaimed author, film maker, and health consultant who has practiced Acupuncture for several years.  He consults with some of the biggest medical organizations in the world and is a leading voice in the realm of integrative medicine.